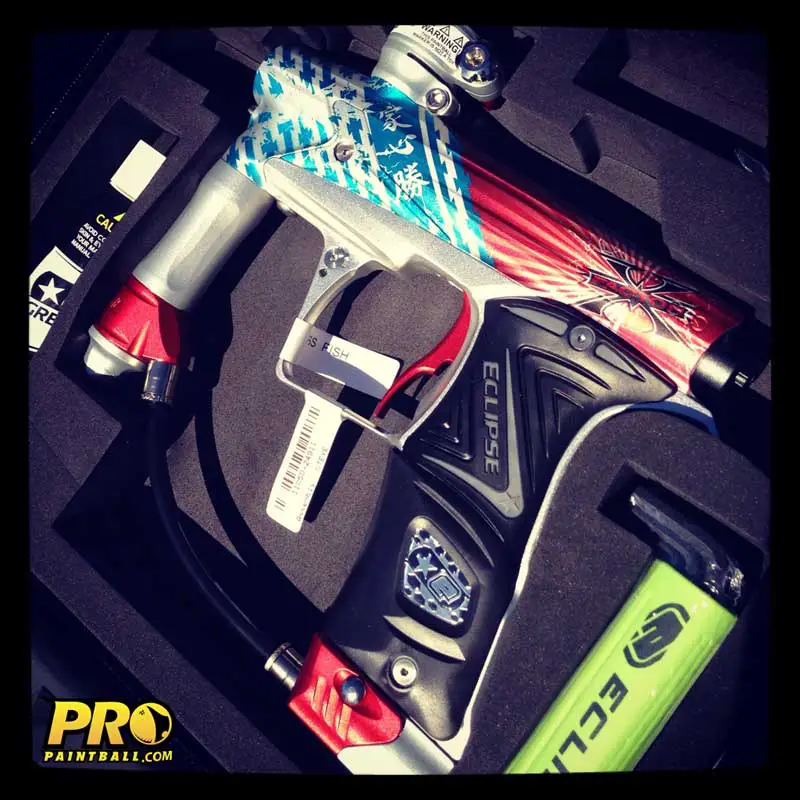 Ooh! Aah!.. Take a minute and marvel at a "Texas-sized" serving of beauty and grace. This is the weapon the samurai's of San Antonio will be wielding to stack bodies this PSP season. Definitely a top contender for the best looking signature series revealed in '13 thus far. Here's a list of the the GEO 3's impressive specs and features, just in case you need a refresher:
Geo 3 Features:
New Geo 3 Cure ST1 And ST2 Bolt Assemblies
New Gen 2 ISCIS (Innovative Solenoid Controlled Isolation System) Solenoid Valve
New Geo 3 Propshaft with Spring-Loaded Drive Core
New Ego11-Style Grip Frame and Grips
New Full Length Rear Console
New Integrated Body Filter
New Bolt Speed Control System (BSC)
SL3 Inline Regulator – Works With Any Tank
E-Portal Compatible – Update Firmware, Splash Screens and User Settings
Shaft4 Barrel 14.5″/0.689″ – Longer, tighter control bore improves efficiency and consistency
92% Larger Multicoloured Transflective LCD Module
Extended Grip Pitch – Increased Comfortable and Stability
Spool Valve Design
Low Reciprocating Mass – Bolt 17g
6-Second Strip Down – To remove and separate all internal Bolt components
Tool-less Bolt removal – all internal bolt components removed without tools
BBSS (Break Beam Sensor System)
Def-Tek Offset Feed
C-Lever Clamping Feedneck with Sprocket Wheel
Dual Selectable Trigger Switching – Opto and Micro Switches
Dual Trigger Return Mechanisms – Spring and Magnetic Return
Integrated Audible Beeper for Alarms and Actuations
Capped and Uncapped Ramp Modes
All Major Tournament Presets
9 Preset Debounce Modes
5-Point Adjustable Trigger
T-Rail Mounting System
POPS – On/Off/Purge ASA System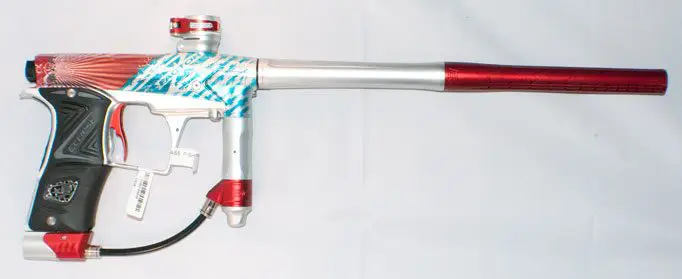 .. All of that will make a lot more sense if you just pick one up and spend some time on the field with it. We highly recommend it. If you want to own an X-Factor GEO 3, message [email protected] for details on availability of this limited run product for fun. Its retail price is marked at $1,450. If the price tag on the gun doesn't jive with the dough in your pocket, you can still support San Antonio X-Factor by picking up one of their t-shirts here. In case you missed it, check out the article we wrote up earlier in the week on X-Factor's tryouts here.