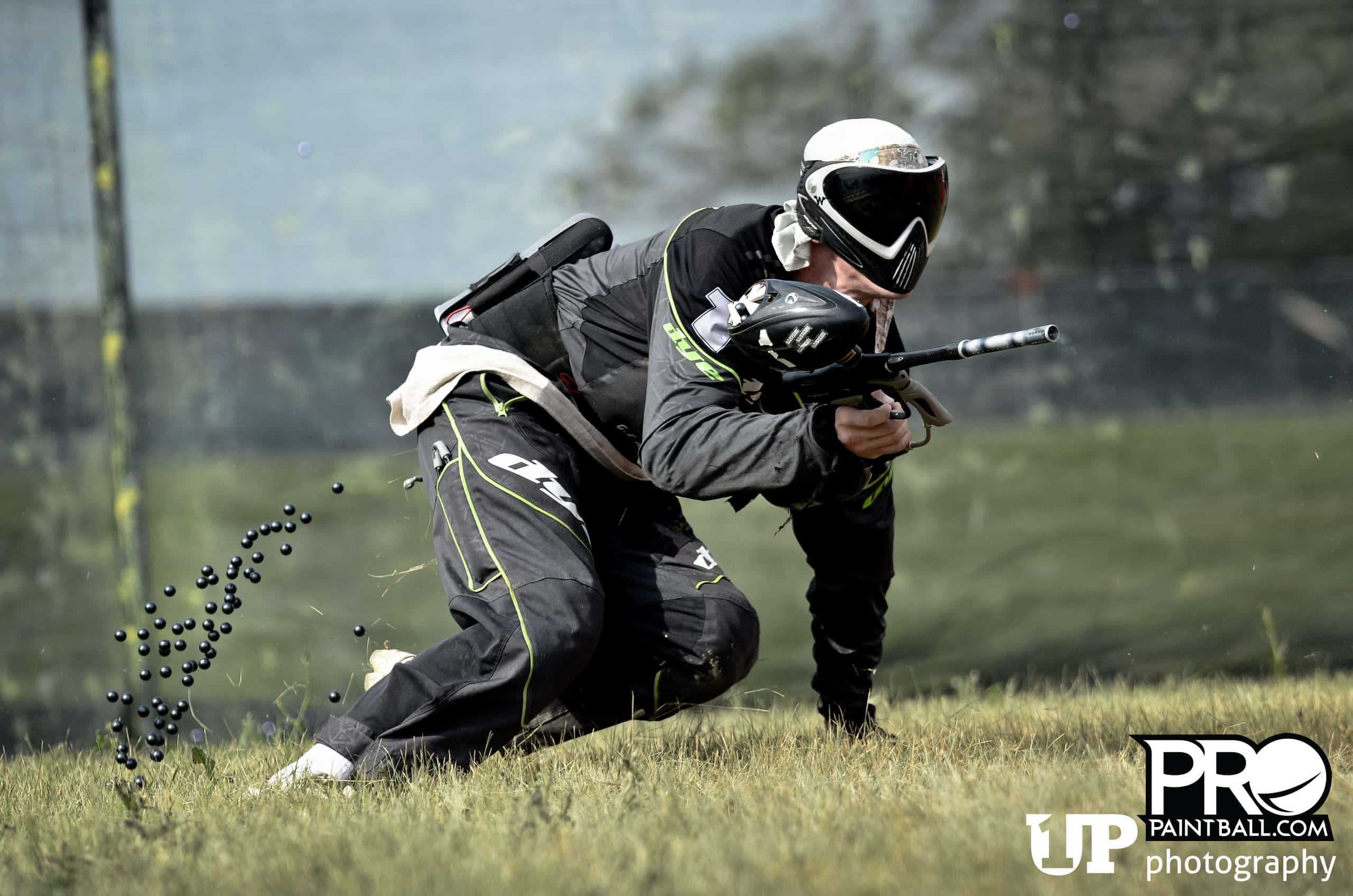 Are you looking for the best paintball mask on the market? Whether paintballing is a new habit for you or you have already established yourself as an experienced player, you want to be protected and look cool in the process. What kind of mask best suits your style, though? Some people are looking for a particularly soft foam to create something super comfortable. Some want to stick out while others want to keep a low profile. Some don't care so much about protection if it means sacrificing vision. Some want a thermal lens, UV protection, and style- but they don't want to sacrifice any of their peripheral vision. Whether it's a classic full-head mask, paintball goggle set-up, or a full-on paintball helmet, there are tons of options that will keep your field of vision clear. And, really, at the end of the day, every serious player needs head gear of some kind, ear protection or not. So, this article is taking on the challenge of rating the best masks on the market so you know which one to get. All reviewed products will be available on Amazon– also, we will keep cost in mind.
Some play indoor paintball, while others play outdoor. Regardless, when you are on the battlefield, protection is totally essential to keeping you safe. Gear to protect your head and face (particularly your eyes, nose, ears, and mouth) is pretty important. If you are playing in any official capacity, you will definitely be required to purchase a paintball mask of some kind. There are so many kinds and so many styles, so you will never have to sacrifice your aesthetic for safety.
Alright, let's dive in and take a look at the best paintball masks currently available.
V-Force Grill
Bunkekings Supreme Full Finger Multi-Sport Paintball Gloves
[Cutaway Fingers] Incorporated stitch line to easily cut away fingers if you prefer half-finger gloves.
[Ballistic Grade Materials] Gloves are made from Unique and Exclusive Military Grade Fabrics
[Supreme Fit] Our paintball gloves are designed to feel like a secondary set of skin. They are flexible and contour to your every move.
This light-weight masks offers full-on protection and features a visor made from Thermo-Cured Anti-Fog and Anti-Scratch lenses. Basically, this stylish mask works for literally anybody, whether you are just starting out or you've been paintballing for decades. It is super comfortable, extremely light, and doesn't negatively impact movement in this slightest. There is some padding in the mask that can be removed and re-attached to best suit you and your scenario. The visor also protects you from the elements, built for both the most intense rain and the most powerful sun. Included with the mask, when purchased from amazon, is a silicone strap, the visor, and a bag specifically built to transport the mask and keep it in top shape. The design is also a very cool part of this mask, as it has an incredible samurai design that is truly unique. At the end of the day, this is one of the best masks on the market.
Empire E-Flex
Empire Paintball e-Flex Goggle, Blue
Vents system for rapid lens exchange
Thermal, anti-fog clear lens with zero optical distortion
Ultra soft and flexible face skirt with reduced silhouette
This mask takes the form of some heavy duty goggles, and they not only look cool, but they work extremely well as well. In fact, these are specifically built for paintballers who prefer to wear their regular glasses under their goggles when paintballing. Don't let the term "goggles" confuse you, though, these protect your mouth as well, and even your ears. Not to mention, they come in several different colors, including a totally electric blue. There is a ventilation system and you will have the availability to quickly exchange your lenses at any given time. These thermal paintball goggles are next-level, they never fog up and they promise that you will never end up in a state of optical distortion. In terms of comfort, let's just say these are second to none. Extremely soft on the inside with a flexibly durable face skirt on the inside and a high-end on-brand strap featuring a silicone bead. On top of it all, the e-Flex thermo-foam ear pieces really put these goggles over the top. Even though this is not a full head helmet, it offers basically as much protection with way more breathing room. Empire E-Flex paintball goggles are on top of the game.
Dye Precision i4
Dye Precision I4 Thermal Paintball Goggle
The Dye Precision i4 Goggle System is the smallest profile, lightest, and best field of vision goggle system available. The thermal lens leads the industry in optical clarity and provides a distortion...
The anatomically correct i4 mask system offers the best in comfort for all facial contours. The i4 is tested at twice the current impact ASTM and CE standards. Dye's proprietary dual stage foam...
The i4 sets the industry standard for anti-fog technology. The thermal lens provides distortion-free optical clarity and a fog free field of vision regardless of weather.
The Dye Precision i4 Thermal goggles are always a good call for paintballers– there are a lot of exciting options as far as goggles go, and these are no exception. With hundreds of extremely good ratings online, these intensive goggles really do the trick, featuring an awesome retention system, multi-directional venting to keep things cool and fresh, form-fitting anatomic features which function extremely well, rapid lens change, and perfect comfort for the ears, mouth, and all around the head.
JT Spectra
JT Flex 8 Full Coverage Goggle, Olive
260Degree field of vision
The Spectra Goggle low profile design
Performance, comfort and versatility, most upgradable modular mask system in the world
If you're looking for complete coverage of all parts of your head, this helmet by JT is one of the best on the market for sure, and will leave you feeling extremely protected. If you're into woodsball, we honestly can't recommend another helmet as much as this one, as it is perfectly suited for intense tournaments that go on for– well, as long as your tournaments generally go. The JT Spectra Flex 8 is a paintball mask which was clearly built with day-long tournaments and other such events in mind, which plays into why it is so immaculately designed. Since this helmet is aimed at high-end players who truly care about the game, the removable visor will never get fogged up– this is thanks to thermal engineering. Speaking of the visor, your vision will remain extremely clear and wide, with a field of vision of a full 260 degrees. Not bad at all, right?
Virtue Vio
Virtue VIO Ascend Thermal Paintball Goggles with Dual Pane Lens (Red Smoke)
[Protection] - Flexible with rigid protection zones | Increased coverage | Efficient single-piece design
[Visiblility] - Large peripheral field of view | Distortion free optical clarity | Thermal lens with 100% UV protection
[Breathable] - Maximum airflow | Ventilates and breathes easier | Hear clearly and transmit voice better
Another awesome mask, this promises an ideal peripheral field of vision, maximum freedom of breath, flawless protection, and totla comfort. Not to mention, VIO has a full line of awesome straps, lenses, visors, and padding that you can choose to dress this up. It's available in several different colors and patterns, all of which are extremely cool.
FAQ
How much does a paintball mask cost?
You can find paintball masks ranging from under 25$ to over 200$(majority being in between that range) available in nearby retail stores and online platforms like Amazon. 
How do you keep your paintball mask from fogging up? 
Masks fogging up is a common occurrence.  A simple solution would be getting a mask fan but it is most effective in warmer outings e.g., during the summer and fall, but in colder conditions it is still a problem. To curb this be sure to get a nice thermal-mask as well as a reliable anti-fog lens cleaner to help you in your game this winter. 
Can you wear glasses under paintball masks? 
You definitely can wear glasses under a paintball mask, depending on your mask and spectacles design in relation to your facial structure. The only problem that may arise is even though they fit, fogging may occur causing you to have a harder time navigating and looking down sites to make your shot.
What are paintball masks made of?
The common material used in making paintball masks is solid plastic for the overall body/frame of the mask. The visor is usually made from polycarbonate material, which is sturdy and will not shatter 
Can a paintball kill you? 
Due to the power, they possess, these guns have the ability to cause serious injury, disability and death (especially to adolescents and children). They should always be used in correct controlled environments with the required armor suited by the player.