According to PRO paintball insiders, the PSP is working to change the rules regarding event paintball's. This is thought to be in response to the issues raised during PSP Dallas 2015 by Jason Edwards.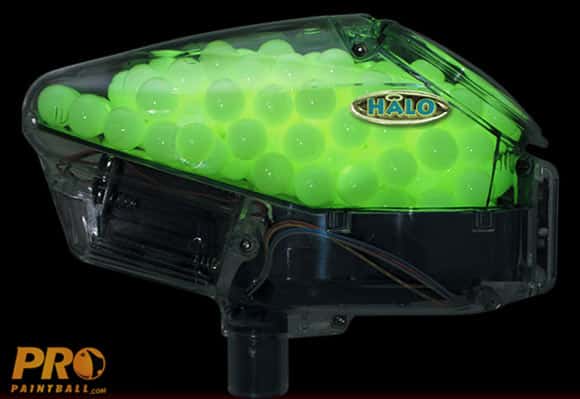 PSP paintball regulations requires all event paintball's to be purchased onsite from an approved vendor. Sources tell us that Jason Edwards and his team Tampa Bay Damage attempted to switch paint vendors mid way through the event in-order to procure paint that was performing better in the bad weather. However, as you can see below they ran into some issues.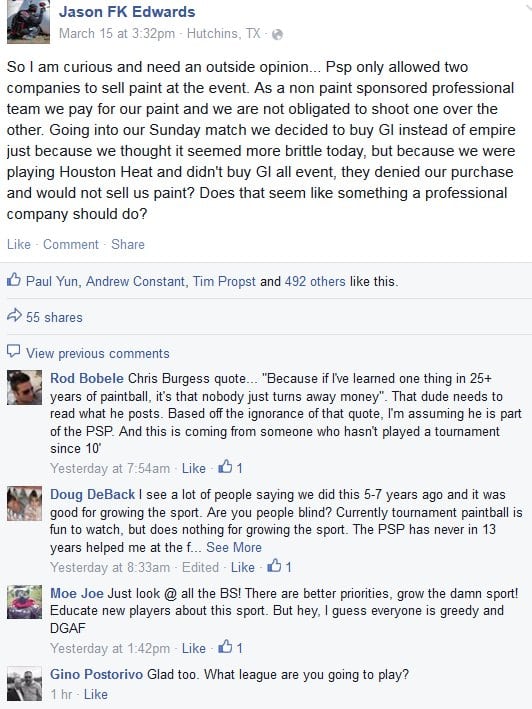 Jason's post on the internet went viral and you can bet that the industry is taking note. As proof, Gino Postorivo, CEO of Valken Sports, is seen commenting in the chat thread conversing with paintball players. Further, the PSP released a post-Dallas update on March 17th, 2015, hinting that change was coming.
3) The PSP holds fair competition as a core principle. It was brought to our attention that our current paint sponsorship structure put one of our teams at a potential disadvantage; we will be addressing this issue within the next week. PSPEVENTS.com
Pro Paintball insiders report that as early as Friday afternoon the PSP will announce a new paintball policy for competing teams. The announcement will mark a major change from the traditional "event paint only" and will allow teams to bring your own paint (BYOP). This policy is said to take effect starting at the Nashville Open and teams will be able to utilize paintball's sourced from local vendors as well as vendors on site.
It will be interesting to see how many teams actually leverage the BYOP policy. Based on our experience, a large number of teams travel from across the country to compete and paint is a very heavy product to ship. As a player, do you consider this a step in the right direction? Could this drive additional business to local paintball stores?
Share your thoughts on the BYOP policy in the comments below.