Paintball just got a heck of alot more interesting. Only yesterday ProPaintball.com insiders broke the silence and shared inside information about the new national xball league that was in the works. Today, its official. Allow us to reintroduce you to the National Xball League (NXL).
It's time for a new day in tournament paintball.

For the past several weeks, the industry has been working together to develop a league where the players will have a voice. With the mindset that it is time to get back to what the players want and what is right for the industry, a group of respected paintball professionals have built a team to create a national tournament circuit that will send teams to places they want to play paintball, at an affordable rate in an exciting environment where the entire industry is welcome.

This industry backed, team supported and promoter ran circuit is the National Xball League (NXL).

In the days ahead, you will learn how the NXL will operate, how the games will be played, and most importantly, how you can be a part of it. It's time. Time to successfully come together, celebrate the best in our sport, and show the world outside the netting how intense and amazing paintball is. It's time for you to have a voice. It's time for a new day. Join us for a fresh game of paintball.

Xballlive.com. It's time.
Per our story yesterday – this is the league backed by Bart Yachimec, Richmond Italia, Mike Hinman, Dave Bains and Steve Rabackoff. This league will be a direct competitor to the Paintball Sports Promotions (PSP) league and the 2015 season will be a very interesting battle for your attention and support.
Long time players will recall that in the early 2000's another league existed with the name "NXL" and the format played was X-ball. This league was kicked off by one of the current NXL owner's, Richmond Italia.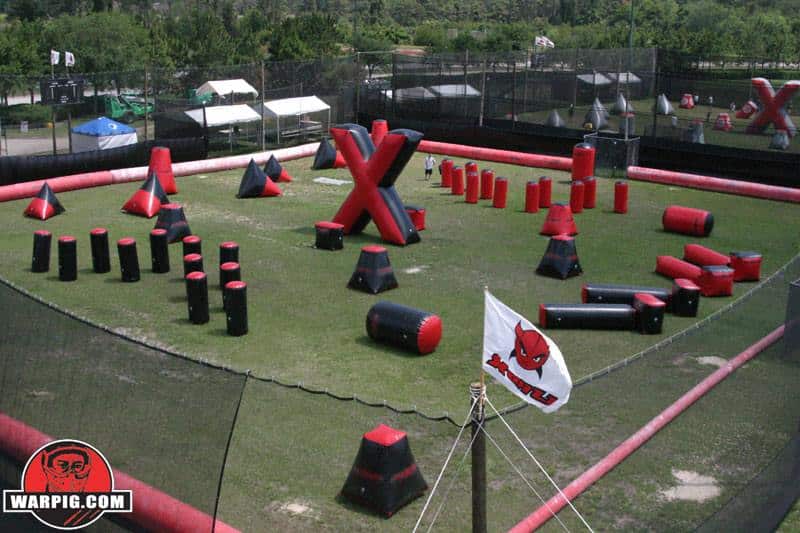 Giant X's in center field, full auto guns, and long matches were how the game was played then. The NXL was run at PSP events and acted as a pro division while the PSP ran an open/semi pro division. After the 2008 World Cup, ProPaintball.com broke news that the PSP parted was going to part ways with the "NXL". In 2009 opted to brand the professional division as "PSP Pro". The game has evolved considerably since then with multiple rate of fire, match time and format changes. While the NXL of old was fun to play, and the current PSP Race-To format is a blast, we can assure you more change is in the works.
This is only the begining. Be sure to stay tuned to ProPaintball.com for the latest paintball news, gossip and gear.