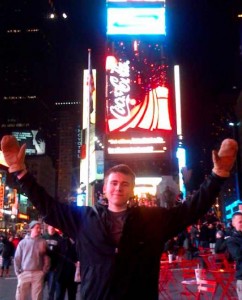 Young and talented Dan Norcross recently made his Pro Paintball debut at the NPPL Huntington Beach 2010 Event. Having played on such teams as Velocity Wrecking Krew and Shock-Kidz, Dan's rise to the top of the ranks has come at a young age. Read on for more about Minnesota's own Dan Norcross.
Name: Dan Norcross
Age: 18
Hobbies other than paintball: When I was younger I played hockey and baseball for a number of years, I still love both and spend a lot of the cold Minnesota winters on hockey rinks with my friends, but nothing competitive anymore. I decided to play paintball over everything else when I was about 14 and haven't looked back since.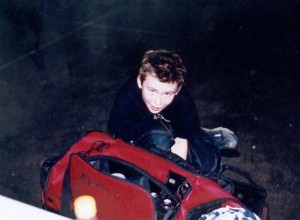 Current Team: Indianapolis Mutiny (NPPL), G.S.E. (PSP)
Home Field: If it's Mutiny home is Asylum paintball in Louisville, KY. Paintball Plex in Indy or Badlandz and Fox River with G.S.E. As far as back home goes, I live a mile from a paintball field called Northside Sports where I cut my teeth back in the day and I still make it up there once in a while.
Position you play on the field: Usually a dorito insert, but I go wherever I'm needed. More than often I find myself holding down a lane trying to keep my front guy alive
Previous teams: Shock-Kidz, Velocity Wrecking Crew.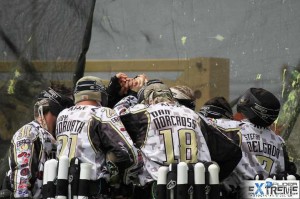 Favorite pro team when you were growing up: I remember watching the NXL when it was its own league and loving the Oakland Assasins, every time I saw those guys I thought they were the most-raw players out there. I was a huge fan of that league because of its intensity and the karnage that resulted from it.
You're now in your first pro season with Indianapolis Mutiny, what do you like best about the team? I love the fact that everybody is hungry. We are such a young team with limitless potential and I love all of the guys. It seems like everybody is on the same page and is always there to help you out when you need it, I couldn't be more excited for the team's future.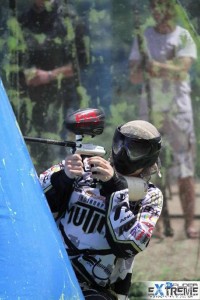 What's the paintball community like in Minnesota? Paintball in Minnesota is pretty small, there's only once decent indoor field and considering we have snow on the ground 5 months out of the year I spend a lot of time driving 8 hours to Chicago or flying to San Diego to play. As far as player base goes there's not much above the rookie level, it's growing though and there's a few solid local tournaments but as far as national level competition it's almost non-existent. I definitely trying to pave the way for other MN players and help them get out of the state and make it happen so we can build the scene around home.
Who do you look up to in paintball and why? My mom and dad, all the Mutiny guys, Leif and Darrel from KM, Aaron Tholey, Nick Slowiak, Jason Stypula, the list goes on forever. All of these guys have given me a ton of help throughout my career and haven't asked for much in return. Someday I hope to help a kid like they helped me.
What keeps you playing paintball? I love playing paintball, plain and simple. No two games are ever exactly the same, everything's always changing so I could never get bored with it. The second thing would be the friends I've made throughout the years, I can't even imagine my life without the sport or the people I've met through it.
What are your plans for the rest of 2010: Keep grinding it out with Mutiny and play on every Sunday."