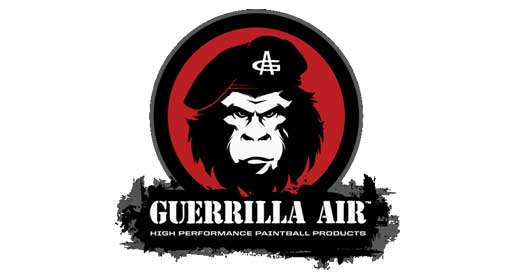 Our friends at Guerrilla Air have been on a roll lately. In addition to making ultralight weight, low profile paintball gear and air systems, the Guerrilla Air has been expanding their customer service team, developing new paintball gear and expanding their paintball sponsorship program. In addition to sponsoring some of the top pro teams including San Diego Dynasty and Russian Legion, they sponsor divisional and scenario teams. Guerrilla Air is still accepting requests for paintball gear sponsorships for Elite Scenario teams, D3 & D4 Tournament Teams for 2012. If you or your team are looking for paintball sponsorships for the 2012 paintball season, be sure to reach out to [email protected]
Pro paintball team Explicit signs with Guerrilla Air.
Guerrilla Air, the leading air systems company is proud to announce the sponsorship of Team San Francisco Explicit. Team Explicit will be using Guerrilla Airs 68/4500, 70/4500 & 88/4500 systems with the state of the art revolving G2 regulators. Benny Burmeister "Sponsorship Coordinator" @ Guerrilla "We are very pleased to once again sponsor a very professional hard working team, we wish them the best of luck in the upcoming season".
Scenario paintball team Cobra signs with Guerrilla Air.
Guerrilla Air is very proud to announce the Sponsorship of Cobra, a Scenario Team based out of Houston Texas.

Quote from Benny Burmeister "Sponsorship Coordinator" @ Guerrilla: "We are very excited & welcome Team Cobra to the the Guerrilla Air Family. Aside from their outstanding paintball abilities, they are a great group guys, we wish them the Best of Luck in the 2012 Season."
For more information on Guerrilla Air or the sponsorship program, head over to GuerrillaAir.com.