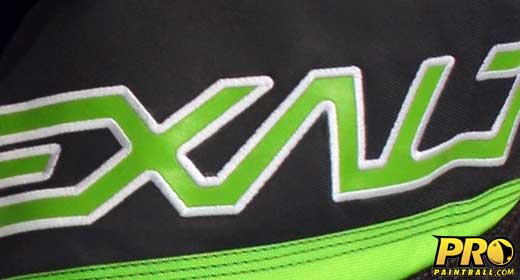 Our friends at Exalt have been hard at work developing a bunch of new paintball gear for the 2012 season. ProPaintball is proud to present a first look a the new Exalt Thrasher 2 paintball pants. Exalt Developments is a Canadian paintball company offering everything from paintball cleats, barrels, playing gear and off the field gear. The Exalt Thrasher 2 paintball pants feature improved durability and mobility for those of you who like to put your gear to the test.
New Exalt Thrasher 2 Paintball Pants.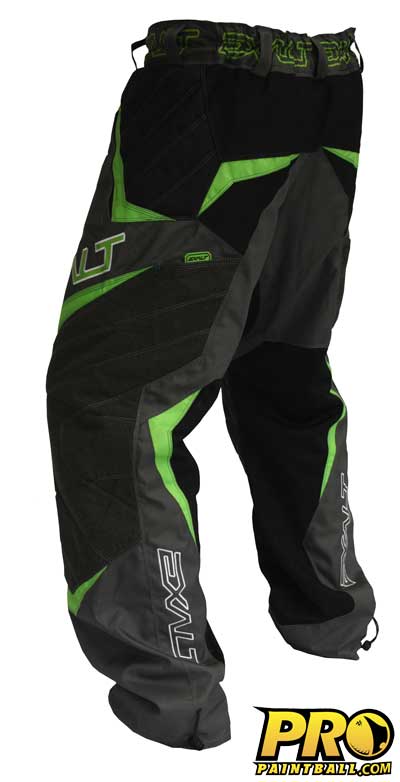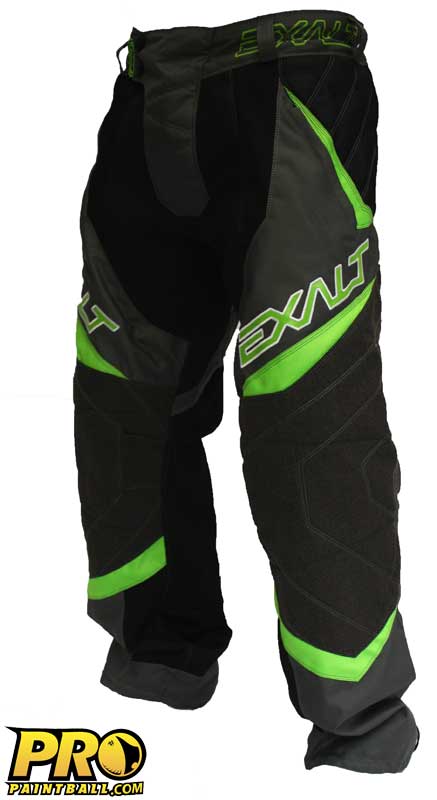 New Paintball Gear from Exalt: Thrasher 2 Paintball Pants Feature List
"Improved look & durability the Thrasher v2 pants are now available!
$99 pants have never been better!
– 2x Zipper thigh pockets
– 2x Swab pockets
– Kevlar knees
– Silicone waistband printing on both the exterior & interior to keep your pack & pants from moving
– Dual drawstring adjustment with additional belt loops
– Venting mesh at the back of the legs, groin & pockets to keep the player cool and comfortable.
– Padded knees hips and groin.
– Embroidered logo's
– 4 way flex panels
– Adjustable ankle cuffs
Available in Grey/Lime & Black/White
– Medium 27-31″ Waist
– Large 32-35″ Waist
– X-Large 36-40″ Waist"