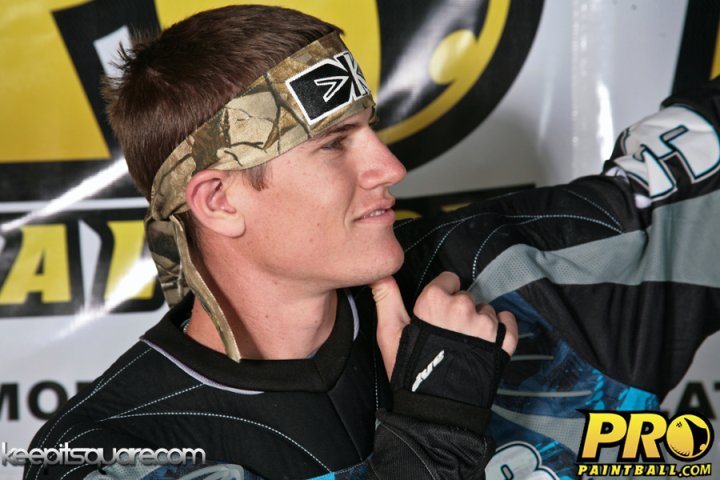 Pro paintball player Alex Spence of Tampa Bay Damage has been sitting out the 2011 season while he recovers from cancer. Alex discovered that he had Acute Myeloid Leukemia shortly after he and Tampa Bay Damage won the World Series Championship. Spence shared an update today on his recovery.
I am sorry I have left many of you in the dark about my health, I got a little side tracked since I am doing much better and able to enjoy life a little more again. I have greatly improved and am starting to be my normal self again. Although I am still on several meds and have a few procedures left (mostly biopsies and things like that) my life has started to return to how it used to be. I am very thankful of my girl friend, Alex Fuller, who has been a major force in my recovery along with my family. I didn't want to post anything due to the fact that I didn't want to jinx anything but about two months ago the doctors let me move back to my house. This dilemma has tested Alex and I's relationship again and again and since we have prevailed so much we decided to move in together with my brother and his girl friend which has been amazing. I am still on several meds and have to return to Moffitt every other week but things are going much better with every visit. I have started riding my bike to gain strength back and will begin practicing to rejoin my paintball team for next season soon.

I would like to thank every one that has helped me, prayed for me, and has stuck by my side, you have all saved my life. I am greatly in debt to you all. Thank you so much and everything you have done for me is greatly appreciated.

Alex Spence
As you can tell this is very positive news. Everyone at ProPaintball wishes Spence a quick and speedy recovery. Hope to see you on the pro field soon Spence!