One of the best weekends of paintball is upon us! It's almost time for the Iron City Classic and players from all over the country will be converging on Pittsburgh, Pennsylvania for a chance to take the Iron Throne. 
This event is one of the largest draws in the paintball industry with 120 teams and more than 1,500 players attending the competition at Urban Assault Paintball. Professional players and amateur players alike will all be battling in a series of 8 preliminary games for a chance to earn a spot in the playoffs on Sunday. With 4 unique playing fields, this event offers an experience that no other event can match. 
The Iron City Classic paintball competition was founded in 2017 by legendary player and industry rep, Tim Montressor. Working closely with his best friend Russell Jackson, they quickly built the event from a small niche competition to one of the largest single paintball events on Earth. Tragically, Tim passed away in 2020 leaving behind a paintball legacy that is unmatched. 
The Iron City Classic Format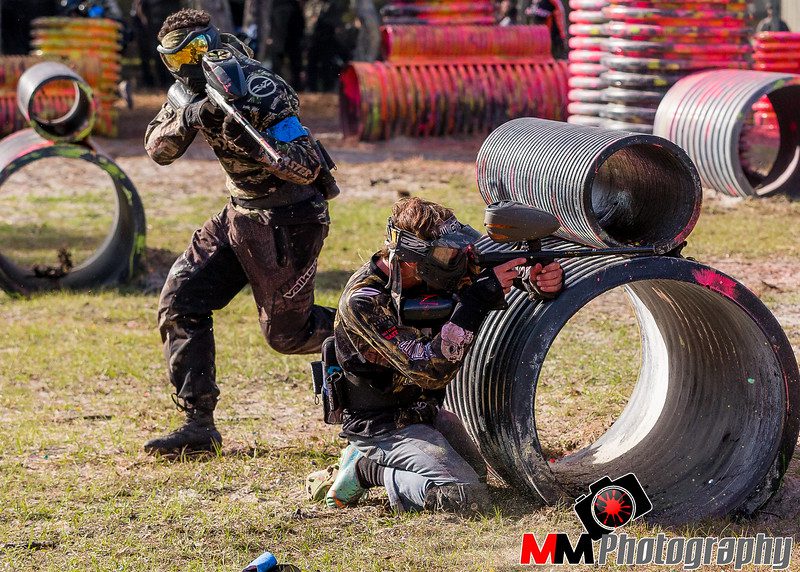 The format at the event is both traditional and unorthodox at the same time. Meaning, it calls back to the style of play from nearly two decades ago, and brings it into a modern field of play in a way we haven't seen in a long time. Tim Montressor was a trailblazer in the modern mechanical paintball revival and his format is both challenging and fun for players. 
Each team starts the capture-the-flag style game with 10 players at their start box. These players then play a strategic game akin to chess, the only difference? They are shooting paintballs at over 200 miles per hour at each-other as they do it. Teams are rewarded points for scoring eliminations of opposing players, pulling the flag from the opposing flag station, and hanging the flag at their own station. Each team can earn a maximum of 100 points in a game, with the points they score going towards their overall event score to determine the playoff teams.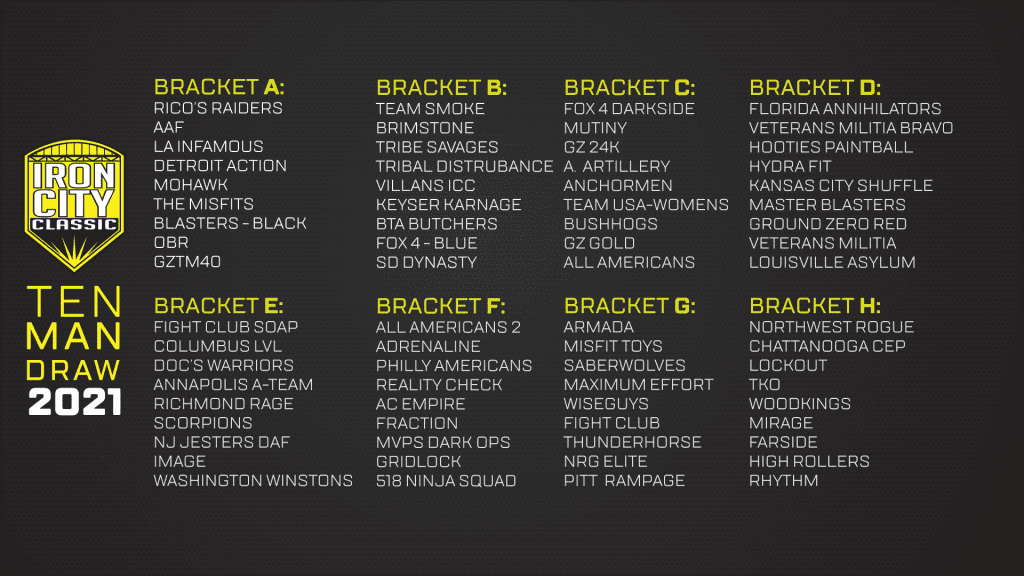 Top Teams to Watch for.
With 72 teams competing Saturday and Sunday in the 10-man format, and 48 in the 5-man format on Friday, this is one of the largest events in the world. What is unique about this event is the inclusion of both professional and amateur players. This is akin to the older style events prior to 2003 that followed a similar format. 
Among these teams competing are some of the best paintball players in the world like Ryan Greenspan, Archie Montemayor, and Marcello Margott, who play for some of the teams we think will top the event standings. 
San Diego Dynasty
The current ICC champion comes into this years event ready for a repeat performance. They are returning much of the same roster as last event except for a few changes, most notably, the long awaited addition of a healthy Marcello Margott. Fans have been begging to see the entire Dynasty Xball roster on the ICC fields for years. Now, they will get that plus some of the best players from over two decades of championship Dynasty rosters. Fans will be delighted to see legendary names like Williamson, Squires, Kopcok, and Forster all donning the Dynasty Dragon once again.
Los Angeles Infamous
Infamous comes into the event as a dangerous team. Travis Lemanski is always able to assemble elite talent of current and past professional players and this year is no different. With arugably the best player in the world, Archie Montemayor, and the rest of his all-star cast, Infamous should roll through the preliminaries and look to be a finals team. Their ultra-athletic attackers like Thomas Taylor, Harrison Frye, and Ryan Hall will be a good balance to their veterans like Cody Mickowski, Drew Templeton, and one of the greatest players of all time, Chris Lasoya.
Las Vegas Mirage
Arguably, one of the most experienced and prestigious rosters at the event, Mirage comes into Pittsburgh with all-time greats like Rich Telford, Brian Fow, and John Richardson. The elite level of marker skill on this team is undeniable with some of the most individually skilled players the game has ever seen. Most of these guys were playing at the highest level of the game from the 90s and into the golden age of paintball. Their experience is unmatched in this event. For fans looking to watch technical games and high-IQ movement, they will not want to miss watching this team. 
Our ProPaintball Insider Picks.
"AC Empire. Deep talent pool, aggressive players, and great coaching. They combine some of the best players in all of Texas, with the elite coaching of Greg Pauley. They are surely going to make finals."
"San Diego Dynasty. Rodney Squires and Glenn Forster should require no introduction. They have out foxed hundreds, if not thousands of other teams. Each of them have lead teams to win more championships then I have fingers or toes. Combining these guys paintball powers with a legendary Dynasty roster (current and past) and you have an unstoppable force. Finals Match up I hope to see: Dynasty vs Infamous."
"San Diego Dynasty. You have Glenn "The Brain" Forster building game plans catered to an all-star line up of old and new killers. Everyone knows those old guys all have 2 lives, perfected the art cheating over the years. Plus they are the defending champs and you don't bet against the best to ever do it when they're going back to back."
"Philly Americans. With much of the roster being composed of top pro team, Houston Heat, and a mix of other elite players added into the fold, this team will be hard to beat. Many of their players practice on the ICC fields regularly and that will be a huge advantage when the high stakes of Sunday paintball come around. I also hear rumors that they could have one of the best players in the world, Leonid Smotrov, rostered for the event as well, and if that is true, Im not sure this team will lose a game all weekend."
"Washington Winstons. They have rostered several OG ProPaintball.com team members including John Christ, Sean Murray, Mike Zapantis and most importantly, Justin Saucerman. They will out drink, out think, and over shoot the best. The biggest concern and potentially deciding factor for a left field victory; Winstons getting caught up a little too early in the kool-aid."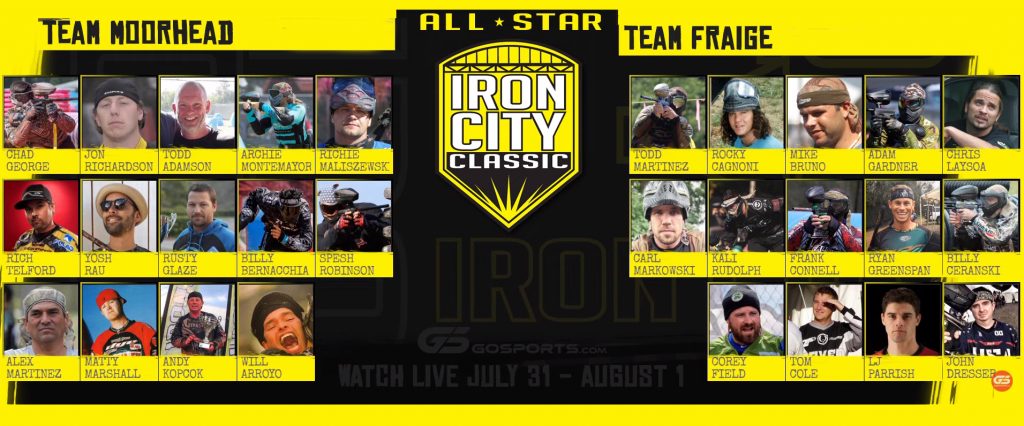 The All Star Game
New for this year will be the All-Star Draft Game. This game will take place on Saturday during the mid day break and will feature rosters that were hand picked by captains Alex Fraige and Ryan Moorhead in a live draft just a week ago. This game will bring back a concept we haven't seen in competitive paintball for a decade or more and fans are chattering all over the internet with excitement. 
The game will feature the best players in the games history, as well as top-level current professional paintball players in a best-of-three match. This game will give fans the answers to so many questions over the years about who was the best to ever do it. Our pick for All-Star Game MVP: Carl Markowski.
Alex Fraige- Current Pro: Dynasty. Co-owner of Field One, Hormesis, Coin Duel. The best counter-punch player in paintball history. 
Todd Martinez- Retired Pro: Aftershock, Dynasty. Current Houston Heat Head Coach. Multi-time World Champion
Rocky Cagnoni- Retired Pro: Avalanche. Paintball's first world-wide Superstar and the prototype for the modern front player. 
Mike Bruno- Retired Pro: Aftershock. Former Head Coach: Aftershock. Multi-time World Champion.
Adam Gardner- Retired Pro: All Americans, Founder of Smart Parts, GOG, SP.
Chris Lasoya- Retired Pro: Avalanche, Infamous. Recognized as one of the greatest players of all time. 
Carl Markowski- Retired Pro: XSV, X-Factor, Aftershock. The fastest man in paintball. 
Kevin Rudolph- Current Pro: Infamous. World Champion and one of the best support players in the NXL. 
Frank Connell- Retired Pro: All Americans, Dynasty, Avalanche. Multi-time World Champion.
Ryan Greenspan- Current Pro: Dynasty. Has the most wins in pro paintball history.
Billy Ceranski- Retired Pro: Aftershock, Image. Current President of GI Sportz. Multi-time world champion
Corey Field- Current Pro: Thunder. One of the longest tenured players in the league. 
Tom Cole- Retired Pro: Bad Company. Current President of the NXL Pro Paintball league. 
LJ Parrish- Current Pro: Ironmen. One of the most aggressive attackers in pro paintball. 
John Dresser- Retired Pro: Farside, Evil. Longtime head of PBNation.com, the largest paintball website on the internet. 
Ryan Moorhead- Current Pro: Heat. The most versatile player in the world and multi-era World Champion.
Chad George- Current Pro: Heat. Recognized as one of the best snake players in history.
Jon Richardson- Retired Pro: XSV, Infamous, Image. One of the best minds in paintball history with a knack for huge moves. 
Todd Adamson- Retired Pro: Aftershock. Recognized by his peers as one of the best back players in history. 
Archie Montemayor- Current Pro: XFactor. One of the best paintball players in the world and a brilliant mind. 
Richie Maliszewski- Retired Pro: Image. One of the architects of the modern style of aggressive play and inventor of the run-through. 
Rich Telford- Retired Pro: XSV, Ironmen. Multi-time World Champion and one of the best back players to ever play. 
Yosh Rau- Current Pro: Dynasty. Co-owner of Field One and Top 5 in overall wins all-time. Most poised player to ever play the game.
Rusty Glaze- Retired Pro: Infamous, XSV, Dynasty. Retired Head Coach: Dynasty. Arguably the smartest strategist in paintball. 
Billy Bernacchia- Current Pro: XFactor. One of the best athletes paintball has ever seen. 
Spesh Robinson- Retired Pro: All Americans. The "speshilist" is one of the most versatile players in history. Multi-time World Champion.
Alex Martinez- Current Pro: Xfactor. Owner of XFactor Paintball Park and one of the longest tenured pro player in the world. 
Matty Marshall- Retired Pro: Ironmen, XSV. The voice of paintball, and paintballs first Worldwide Ambassador of the game. Multi-time World Champion.
Andy Kopcok- Retired Pro: Infamous. Multi-time World Champion and relentless attacker known for dissecting the opposing team. 
Will Arroyo- Retired Pro: Ground Zero. An ambassador of the game and multi-time World Champion.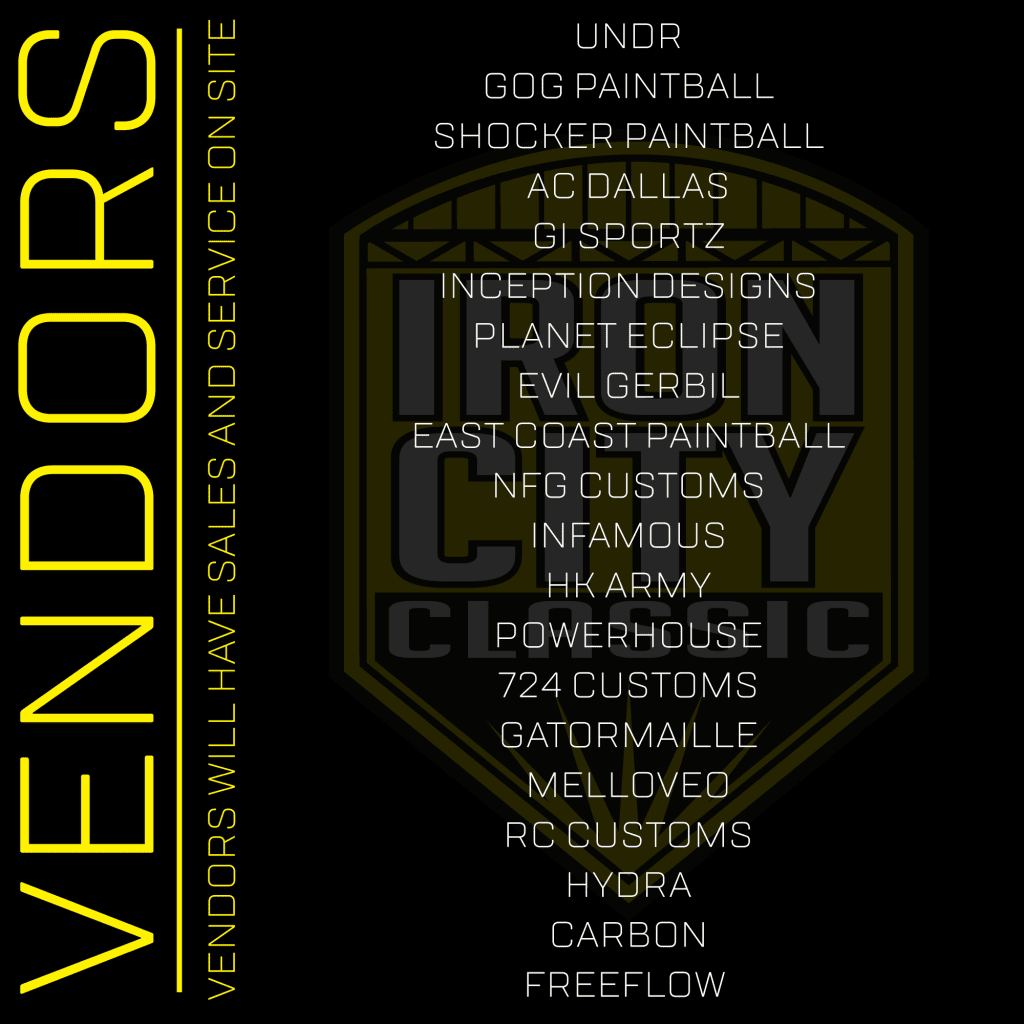 The Vendor Area
The trade show that runs with the Iron City Classic event is one of the best around, and this year is no different. Packed with top companies from all over the paintball industry, fans and players can get a chance to get their hands on some of the newest gear and accessories on the market. The vendor area is a great place to meet pro players, get great food, and absorb the otherworldly atmosphere of the event that you just can't experience anywhere else in the world.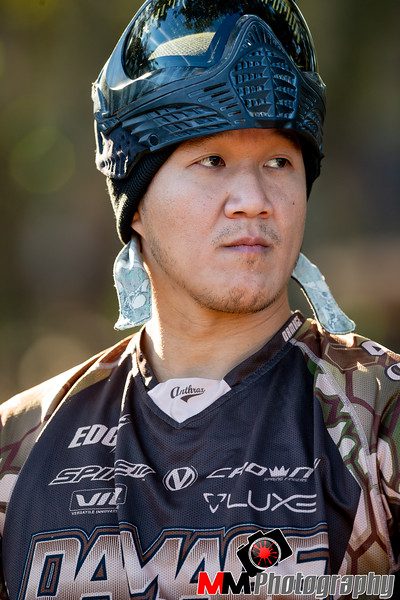 Remembering Tim Montressor's Legacy.
As we prepare for the weekend of festivities and action ahead, it's important that we all take time to reflect on who Tim Montressor was as a paintball player, ambassador of the game, and human being. His aura of positivity and love for the game and all those around him was evident to all who met him. Tim would always take time out of his day to talk to players who wanted advice, share stories with friend and stranger alike, and always do his best to put a smile on your face. 
He will be remembered this weekend with a memorial unveiling and I'm sure his spirit will be with each and every player to walk onto the legendary fields at Urban Assault. From the entire ProPaintball staff, we thank Tim for all he did for this game we love, and we will never forget the light of Tim's spirit that will never be extinguished as we all carry it onto the field.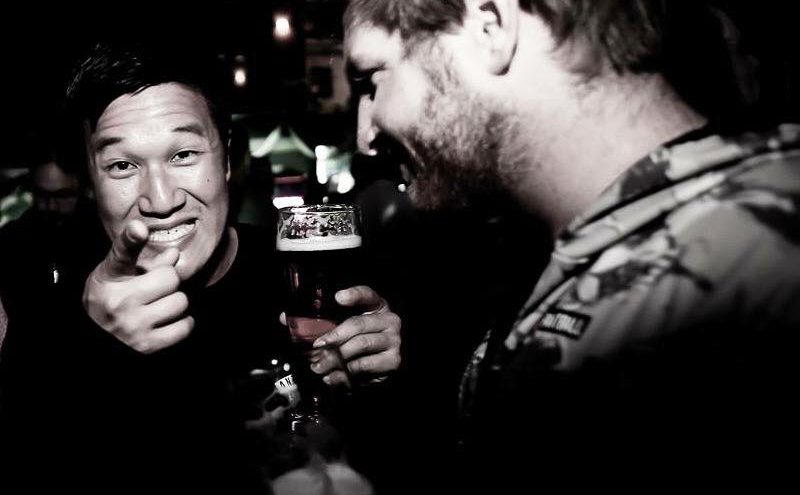 A Weekend of Fun and Community.
Above all the competition is the idea of paintball players from all walks of life coming together to have fun and create lifelong memories. Tim's goal for this event was always to foster a paintball community centered around positivity and fun. We look forward to seeing you all at Urban Assault Paintball in Pittsburgh this weekend for the Iron City Classic, July 31st – August 2nd. 
You can watch the event live, all weekend, on the GoSports website.