Chasing the dream of playing professional paintball.
Any person who has ever stepped on a tournament field has, at some point, dreamed of playing professional paintball. It is a long, and difficult road to make it to the highest level of the sport and sometimes can be difficult for players to understand the process of becoming a pro player.
Trent Nitta is a semi-professional player for the New England Hurricanes and is just coming off a win at the NXL Sunshine State Open in Florida. I've been watching Trent come up through the paintball ranks for a few years. When watching him play, you can immediately see why he is on the radar of almost every professional team in the NXL.
Upending his life at the age of 16 to chase his dream of playing professional paintball; his level of commitment to the sport of paintball and his insight on moving up the ranks is an invaluable resource for new players.
How young players can improve their game.
What advice would you give to other young players looking to move up the ranks? 
Trent: "My advice for all the young and upcoming players is to just always keep playing, any chance you can get, whether it be a tournament, a practice, or even just going out to do drills. But, game time experience is one of the most valuable things. It is also important to surround yourself with a support system. I have been lucky to have the support of so many people; family, people I met in the sport and now call close friends, pro players, coaches, and scouts. Having these relationships is priceless. This sport can be demanding, having people believe in you, and having people you can reach out to will be critical. As with anything, continue to have fun!"
Team USA, the New England Hurricanes, and the eyes of many pro coaches on you, what have you done to so rapidly develop your skill set?
Trent: "I think the thing that helped me develop my skills and my knowledge on the field is dedication. If I have a free moment, I try and get to the field to play or drill. I have done anything and everything I possibly could do to grow and progress as fast as possible. The biggest thing I did was when I was only 16, I moved to Texas (alone) to be around some of the best players in the world! Having them help me throughout this journey and during my time in Texas, has really helped me the most. I really don't think that I would be where I am today if I did not have all the amazing resources that I had at X-Factor Paintball Park. I have also been lucky enough to call many of the pro players my friends, and they have helped me make many tough decisions to make these dreams come true. You know who you are – thank you for the long and sometimes late-night conversations!"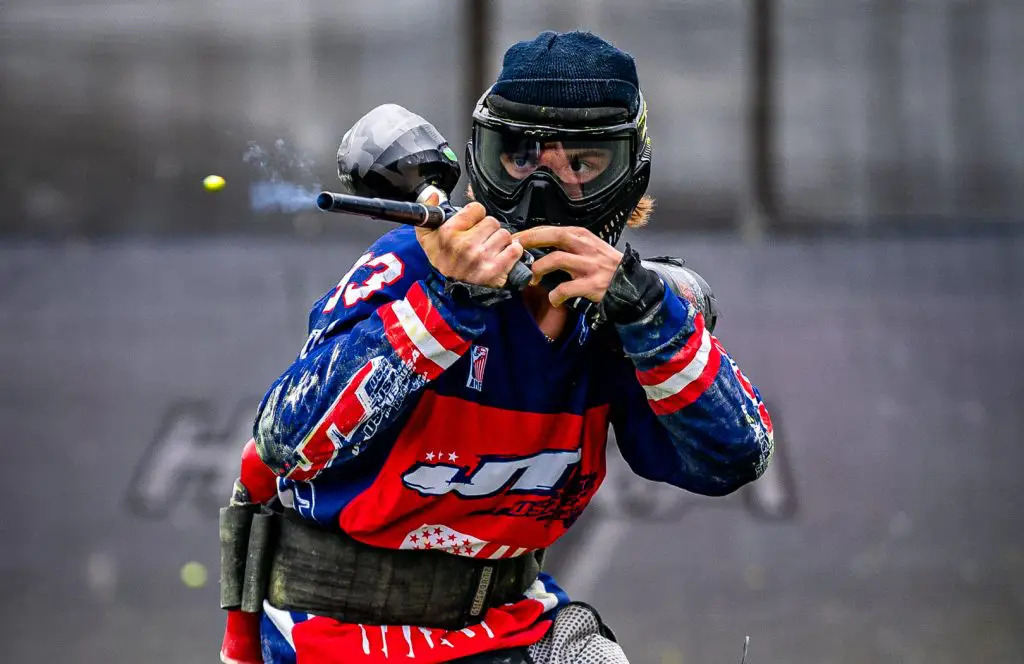 The Hurricanes and future goals for Trent
You have just experienced your first win in Semi pro, what was that like for you?
Trent: "Honestly, winning Event One of the NXL Series was surreal, not because I was surprised we did it, but because it is a huge accomplishment. This team is capable of so much and this is just the start of a great story. "
What was the conversation like in the pits after that big win at NXL event 1?
Trent: "There was no real conversation, just lots of hugs and pure happiness. The only thing that was really said was "This is just the start!"
Who in the Hurricanes organization have you looked up to so far, and who has been most important to your development with the Hurricanes? 
Trent: "I look up to each and every single person on the Hurricanes roster, because person on the team brings something completely different than the others. These differences are what is going to set us apart from other teams. The team, and all the players.
What are your goals for the rest of the season, and how are you feeling about potentially winning a pro spot with the Hurricanes?
Trent: "My goals going forward, for the rest of the season, is to continue to be a dominant team in the semi-pro division and to keep pushing for that pro spot. I feel great about the possibility of winning a pro spot but we are not even near that point yet. There is still a ton of work to be put in, but I definitely see the Hurricanes being a long-term home. "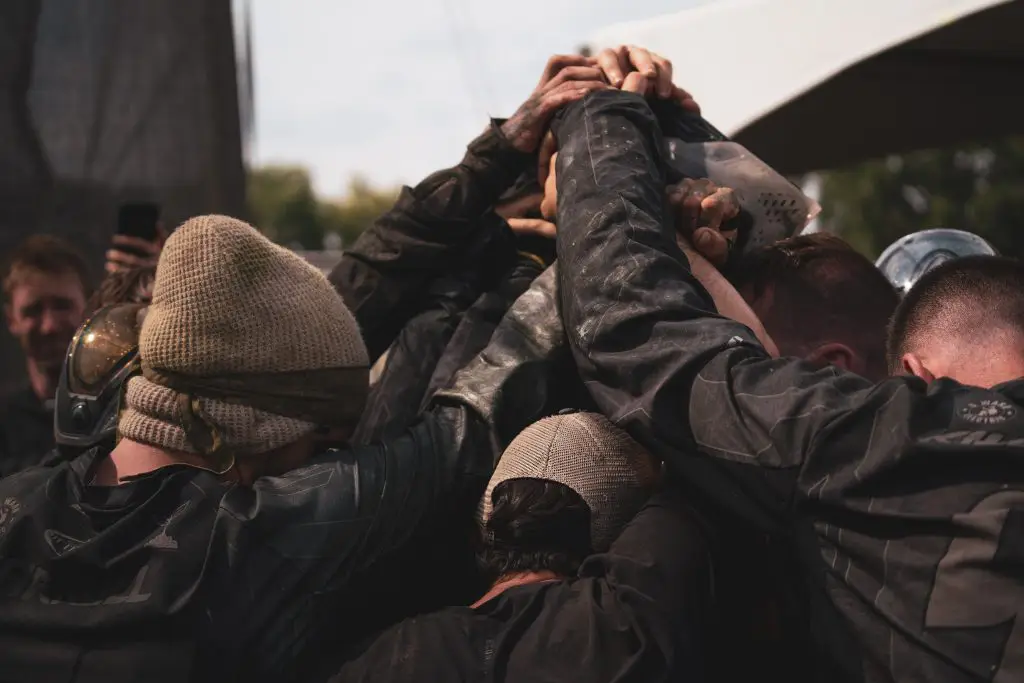 Trent also wanted to thank his sponsors, especially Dye Paintball for everything they do to support the New England Hurricanes.
Photographs courtesy of Enrique Gonzalez and Verbhal PB Photo