Hailing from the busy and bustling city of New York, professional paintball team New York Xtreme exemplifies what Northeast paintball is and always has been; aggressive, loud, and in your face. Their newest move should add to that reputation, as owner Beau Milo has made the controversial decision to bring on John Iannucci Sr. to coach the team with former XSV legend, Rich Telford.
After years of grappling for position in the lower half of the league, NYX looks to be stacked to the brim with talented players and coaches. I had a chance to sit down with Beau Milo, owner of NYX, and talk a bit about event 1 of the NXL. We also discussed John Ianucchi Sr; many will remember the brawl that occurred last season between John and some of the NYX roster that resulted in John taking a break from the sport. Beau Milo is widely known as one of the best owners in paintball, and an even better guy, so we were excited to talk with him.
Event 1 is now in the books for NYX, you had a bit of a different roster this year and were able to post a 2-2 record, just missing Sunday. How do you think the roster changes affected the team, especially the addition of CJ Canter, who played very well for you?
We did have some roster changeover from last season. We added CJ Canter from San Diego aftermath, Greg Hrostek from Seattle Thunder and Jerry Caro. Unfortunately right before the event Jerry Caro had some personal issues and couldn't make the event but the entire team really stepped up. CJ Canter in particular did have a good event. He is a solid player who is smart, controlled and very helpful in the pits. He stepped up to fill any role we needed and he did it well. Probably the best point he had was the very long 1 on 1 he won to burn clock. He played it smart knowing we were up points and didn't need to press. All in all, like I said before we came into the event with one of the shortest rosters of any team and went 2-2 and almost made Sunday. However we are not content with 2-2 so we know we need to be better.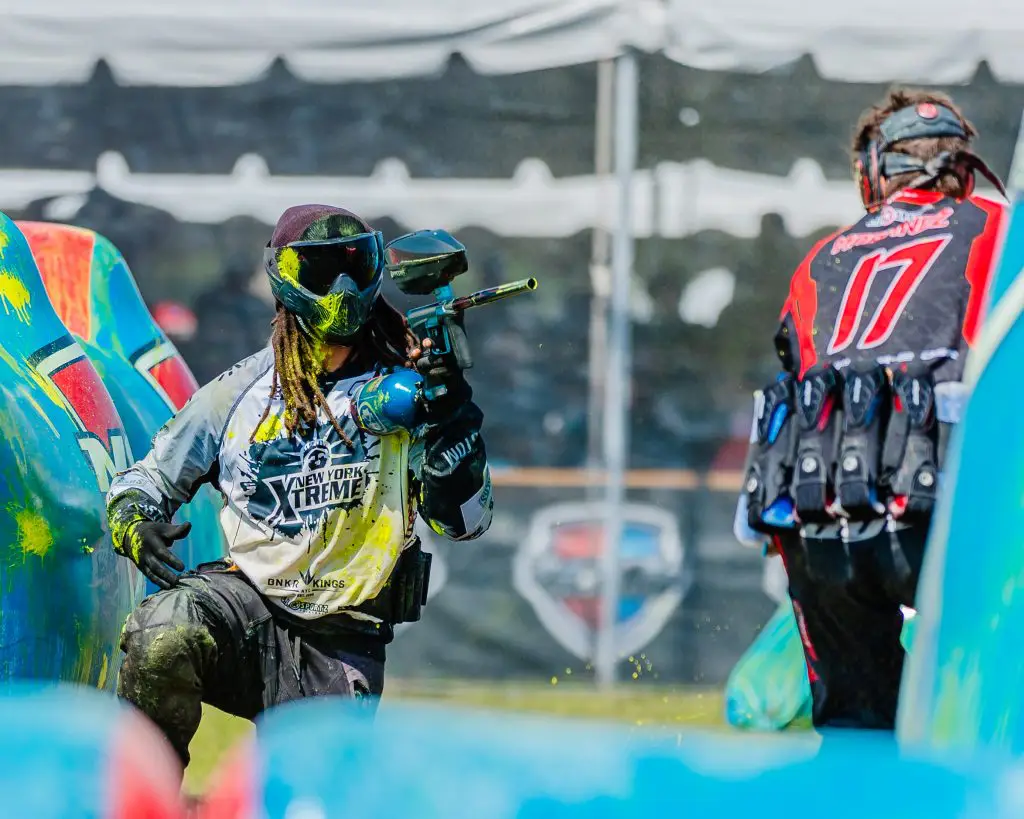 This event also marked a shake up in the coaching staff for your program with the addition of Rich Telford, explain how you got him involved with the program and what a highly experienced veteran like Rich brings to the team
As with our players we also saw a shake up with coaches over the past few seasons. We have been trying to find a good fit for a coach to help me with the coaching and scouting duties. We spoke to Rich in the off season, worked out the details and he decided to hop on board. Rich is definitely one of the greats of our game and he knows how to get the best out of his players. We felt that we needed an outside perspective to push to the next level, as 6 out of the last 8 events we have gone 2-2 making Sunday only one time. So we knew we needed someone to help get us over the hump and we felt that with his experience and knowledge Rich was the coach to do it
Now everyone knows that with NYX, you are going to get a ton of trash talk coming from guys like Harris, Pat Kraft, and the rest of the roster. Do you think that helps hype the team up, or can it become a bit of a distraction for the team and it's goals?
I don't think it's a distraction for us. We have all grown up playing paintball and sports in general in the northeast, where trash talking is a part of the game. As long as we aren't getting penalties or doing things that cost us points I'm ok with it. I think it get our guys fired up and ready to play
The big news is that you are bringing in John Iannucci Sr to coach, and his son John Jr to play for NYX. Everyone knows what happened last year between John and your former player, Thomas Mantoni in the pits where a brawl broke out. What was the conversation like with the team about bringing in John, and what do you think he can provide NYX that will be beneficial? Are you worried about a distraction being created around him joining?
I figured someone would ask this question eventually. So I've known John for a while now and I would consider John a good friend. We played against his teams in semi pro and in pro the past 5-6 seasons. Over that time Harris and I typically speak with John at least a few times a month. Last season I think John was in a tough position after taking 3rd in his first pro event with Aftermath the year prior. They set the bar really high and never could attain it again. After that first event taking third, then not winning a match for the rest of the year, big roster turnover, and then another disappointing season John was on edge. John is an intense guy as everyone knows. He comes from a football background like myself so I know the mentality. That being said we had spoke with John about coming on with us prior to him taking over Aftermath, so to add him as a coach was something we were already thinking about. We did speak with him in the off season prior to this year but he was still not in the right frame of mind but I'm sure when he was watching the Event in Florida and not being there, after not missing an event in so many years he wanted to get back in the game. We knew that bringing him on would cause a stir but we are good with it.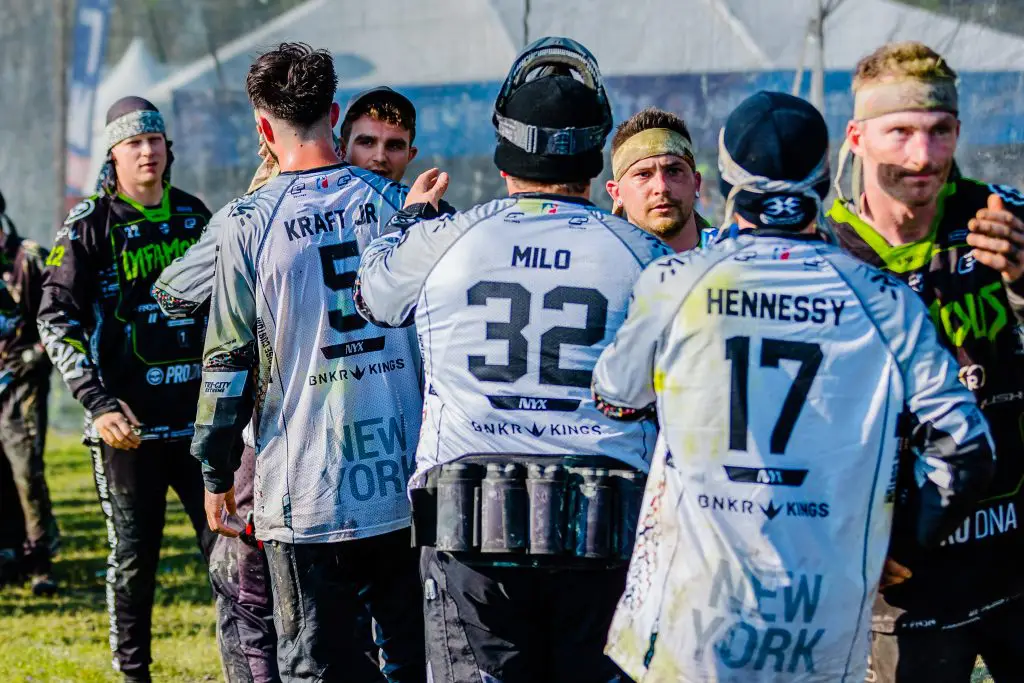 How are you feeling about the rest of the season after the first event? You had very strong games against a contending Ironmen roster, and even showed a lot in your loss to runner-up for the event, Infamous. What is NYX doing between now and event 2 to make a run at the finals? Will we see Tim back in the lineup?
I'm confident about us making strides this season. We have been consistently winning matches and going 2-2. We know we need to work harder to make those 2-2s become 3-1s and even 4-0s. In between events we have a mandatory practice, with all out of state players flying in, along with Rich and John. We also will be playing every weekend at Capital Combat Zone in Troy NY with all of our local players. As for event 2, with the coaching additions of Rich and John along with hopefully have Jerry Caro back, I feel like we can compete with any team in the league. As for Tim, right now we are thinking he will be back for the Chicago event and (World) Cup. This along with possibly getting Harris' brother, Arslan Hussain, back around the same time might just be the push we need to be making Sunday's more consistently.
Lastly I just want to thank all of our sponsors and fans, especially Planet Eclipse, Bunker Kings, GI Sportz, Trade My Gun, Rise, Freak, Pro DNA, Carbon, Powerhouse and Capital Combat Zone.
Time will still tell if this boisterous but highly talented squad can take on the likes of Impact, Dynasty, and Infamous for the top spot in the NXL; but one thing we know for certain is that they will make sure the whole world knows about it when they do.
All photographs are courtesy of the very talented Kurrite Photography.
This is the first post of a new series we will be running, Quick Fire.