DLX Technology is preparing to unveil the DLX Luxe 2.0 paintball gun at PSP World Cup. The images below provide a sneak peak at several new features and improvements to the Luxe. According to Darryl Trent, all of the Luxe 2.0 Upgrades (except Quick Latch Eye Covers) are compatible with Luxe 1.0 and 1.5 models. These paintball parts will be available for purchase in the near future. Read on for photos, video and a complete feature list of the DLX 2.0 paintball gun.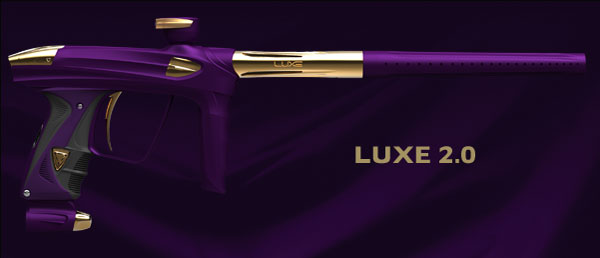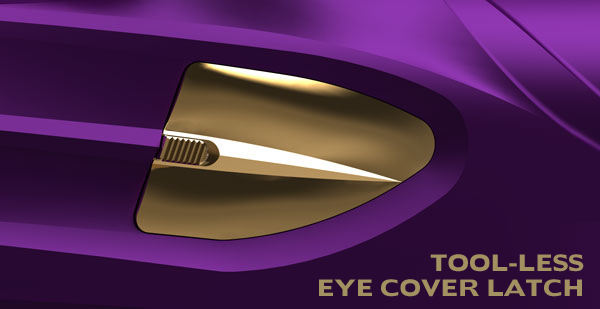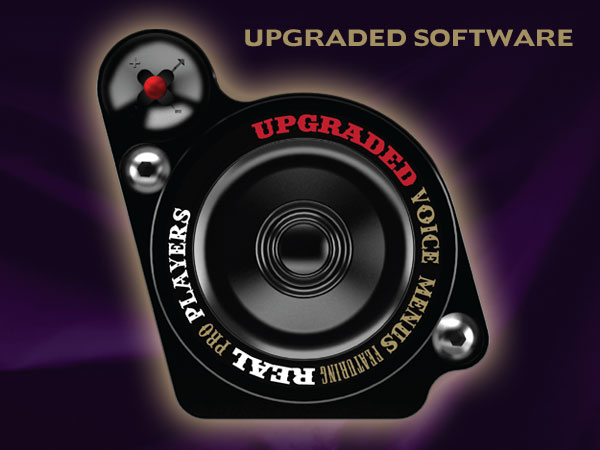 [youtube]https://www.youtube.com/watch?v=djOJTsCXyE4[/youtube]
New Paintball Gun, DLX Luxe 2.0
For 2012, the DLX Luxe paintball gun features several improvements including:
All new circuit board – The Luxe 2.0 Circuit Board takes advantage of advances in embedded controller technology to provide more efficient and responsive performance. A more effective "sleep" mode allows the Luxe to maintain its battery charge longer between uses while separate voltage regulators for analog and digital circuits optimize power-on performance for longer battery life.
Luxe USB Interface Application – This new Windows based software provides three levels of communication with the Luxe 2.0. Luxe firmware updates can be flashed into the Luxe 2.0 circuit board without having to send it in to a Luxe Prestige Dealer. Using substitution-permutation network based encoding, the Luxe 2.0 relies on NSA top-secret approved encryption to ensure that only legitimate Luxe software is loaded via the USB connection. The USB Interface Application features bi-directional settings transfer to read or change any of the Luxe's 19 user-adjustable settings with an easy to use one-page menu. The USB Interface Application also allows for the installation of new voice sets into the Luxe 2.0.
All new pro paintball player voices – The Luxe 2.0 is configured from the factory with the all new Luxe 2.0 default voice as well as select phrases in Spanish, German and Russian, but it doesn't stop there. Three of the Luxe 2.0's four voice banks can be easily re-flashed with the Luxe USB Interface application. A growing library of complete voice sets (not just select phrases) in various languages, and the voices of professional paintball players like Todd Martinez, Konstantin Fedorov and Patrick Wrobel will be available soon at LuxePaintball.com.
Easy access Fire Chamber – The easiest to maintain luxury paintball marker just got even easier! The Luxe power core still provides the fastest access to both the bolt and valve system of any tournament marker. New cut-outs in the Luxe 2.0 fire chamber increase staged gas volume to protect against shoot-down while providing easier access to the chamber's internal o-rings.
Bolt Return Spring – Inside the nose of the Luxe 2.0 bolt is a small spring which stores excess energy from the bolt's return stroke and releases it right when it is needed, as the bolt overcomes friction to begin its forward motion. The result is an immediate reduction in first-shot drop.
Easy Feather touch Access – One of the most popular updates to the Luxe design has been Feathertouch. Players can choose between the fastest possible recharge cycle or pneumatic buffering to soften the bolt's forward movement. With Feather touch, the Luxe's recoil is virtually eliminated and its buffered bolt movement is gentle on even the most brittle paintballs. The Luxe 2.0 grip frame features an access port allowing the Feather touch Control Screw to be installed without removing the grip frame. An additional storage port keeps the Feathertouch Control Screw secure when not in use.
New Quick Latch System – The groundbreaking quick-latch ball detent and eye covers that made their debut on the original Luxe have proven their worth in rapid cleaning between points in the staging area. Unfortunately, they also occasionally became dislodged at inopportune times. The new Luxe 2.0 Quick Latch system augments the positive retention magnets with compact physical latches that operate smoothly, and open just as fast.
Luxe 2.0 Case – The redesigned Luxe case features improved padding and a more rugged dent resistant exterior to handle the abuses paintball travel in style.
The same great performance – The Luxe 2.0 retains all the best features from its heritage: multi-league firing modes, sleek ergonomic design, joystick controlled easy voice-navigation menu system, unbeatably fast access to both the bolt and valve for fast cleaning and maintenance, Freak adaptable barrel technology, 4-point adjustable trigger, angled ball detents, hose and tube free integrated air design, and red-carpet customer service befitting a true luxury paintball marker.
Find more information about the Luxe paintball gun at LuxePaintball.com.