Feddy Cummings Owner/Captain of Fuzion was nice enough to answer some questions about his team's performance during the WCPPL Event #2 event at S.C. Village and some things we can look forward to in the future.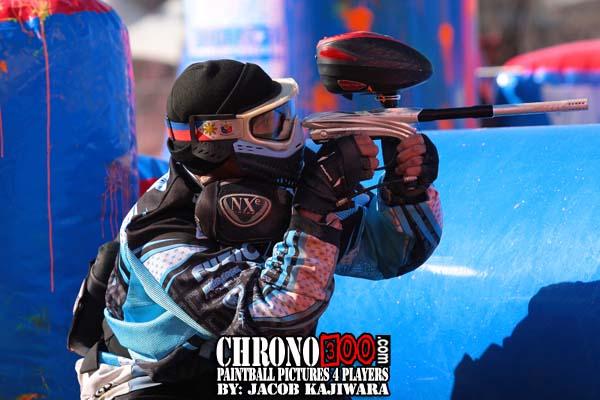 How did you guys do in the event?
Definitely not as good as we would have liked. Although our main Fuzion squad didn't do well, I want to take a minute to acknowlege our divisional teams, Fuzion 510, Fuzion 707 and Fuzion 209. All 3 made it into Sunday, but 707 & 209 brought home silvers for our organization.
How did you feel about that?
It's been a while since we haven't made it out of prelims, so it was definitely a bitter taste. All you can do is tip your hat to the teams that played better and go back home and get back to the grind.
What was your team's mind set going into the event?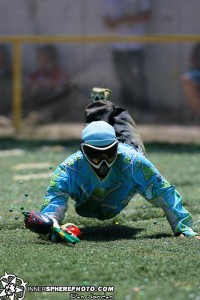 Focused and confident!
What do you think was working well for your team?
Pushing both sides of the field.
What adjustments are you looking for going into the next event?
Strengthening up our laning and our communication!!! Fuzion has had most of our success in the 7 man format, so we really need to get back to the basic fundamentals of communicating on the field. I think we've gotten too dependent on the side line coaching.
What do you think you guys weren't doing so well?
Laning and holding our lanes. Communication during games were pretty much non existent.
What teams were giving you the most problems, and what were they doing well?
I think Ambush and SD Mob was playing well at this event. Ambush had a stronger and more consistent push through the snake. And Mob has that ability to stay composed even when their down on bodies.
What teams weren't giving you a problem and what were you doing well against those teams?
I think all of the teams in our bracket were tough. We were just able to execute our game plan a little better during some of the matches.
Is there anything new the organization is doing that you want to let everyone out there to know about?
Nothing new, but we are committed to building a 5 star franchise with a deep breeding program.

Is there anything else you would like to add to close out the interview?
First and foremost I would like to give my man Mike Hinman much props for putting in so much of his passion and hustle into the WCPPL. As a owner and a player of Fuzion, I can't thank you enough for giving us a league with so much quality and not driven by greed and is truely here for all the players! Much props to the Aftermath players for having the best reffing squad I have yet to see. Congratulations to my boys on Hitmen for grinding out 1st place against SD Mob. It was an exciting game to watch! And to my boys on SD Mob…keep your heads up, you guys were so dam close!! I also have to acknowledge Davis Ambush for playing strong at this event. Congratulations on your well deserved 3rd place.
We'll see you guys at EVENT 4!
Much Respect,
Feddy