Division 1 paintball team upTon 187 smashed their way through the 2011 paintball season. As the team progressed throughout the 2011 season, rumors began surfacing that the team would be making a move to the pro division in 2012 if the opportunity presented itself. After their convincing win at World Cup, I got the chance to get the lowdown on Upton 187 Crew from team owner, Dave Painter.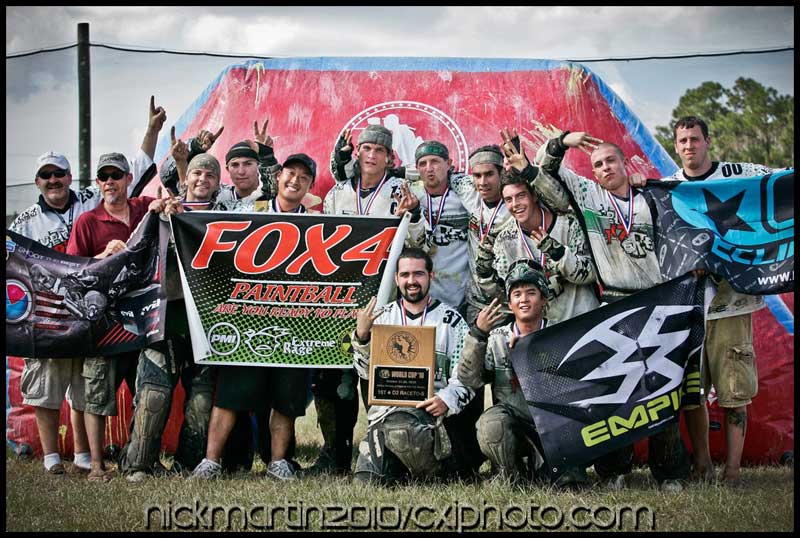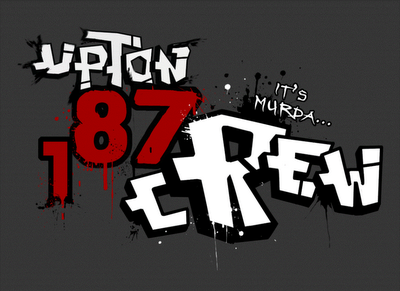 JJ @ ProPb: What is your current roster?
Nick Leival – Captain
Eddie Painter
Shaun Janson
Robert Traylor
Mike Carlin
Brian Fineberg
Dan Zaleski
Greg Lizotte
Brian Jenkel
Doug Greim
Pit Coach – Noel Tran
Pit Crew – Mike Gudejko, Jon Lizotte, Rob Darcy and Curt Janson
Snakeside coaches: Rob Lizotte, Stefini Lizotte and myself, Dave Painter
JJ @ ProPb: Who are your current sponsors?
Planet Eclipse: Soft goods (Jersey, Pants, Gloves, pads), Markers (Custom EGOs and GEOs), Gear Bags
Empire Paintball: Masks, Packs and Loaders
Pure Energy: Tanks
RPS: Ultra Evil Paint
Fox 4 Paintball: Home Field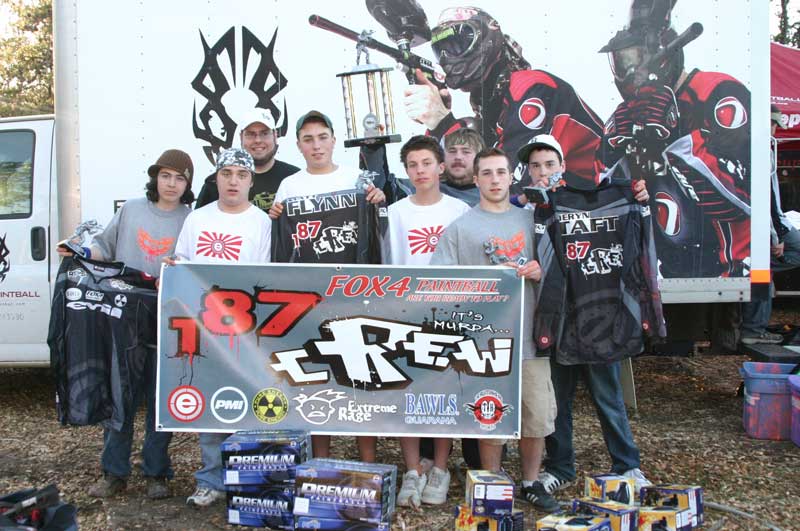 JJ @ ProPb: Could you give us a brief History of the team?
Dave @ upTon 187: The team, in concept, started with the NPPL Miami event as the Kamo Killaz. This was a team that had started out as a 3-man team the year before and quickly grew to a 5-man team and then a 7-man team playing in the NEPLs. The team was made up of all very young players – I think the average age of the team was in the low teens. Along the way we changed the name to 187 Crew and we played several seasons in the NPPL. For the 2008 season we merged with another local team and put together a winning formula. We took the NPPL D2 series crown in 2008. In that same year several of our players started playing x-ball in the AXBL with Plattsburgh Negligence. By the end of the 2008 season we had purchased the franchise from its original owner and changed the name to upTon 187 cRew for the 2009 season. We took 1st in our division that year and had the league's best record heading into the championships. We lost in the finals to a very strong Philly All American team. The plan was to continue with the AXBL in 2010, but when the league folded we quickly switched over to the PSP. Unfortunately that meant we had already missed the first event of the year. We finished the 2010 PSP season in D2 winning all three of the final events. Unfortunately the missed first event left us a few points short of the overall series crown. We bumped up to D1 for the 2011 season and the rest is history.
JJ @ ProPb: Summarize Upton's 2011 season for us.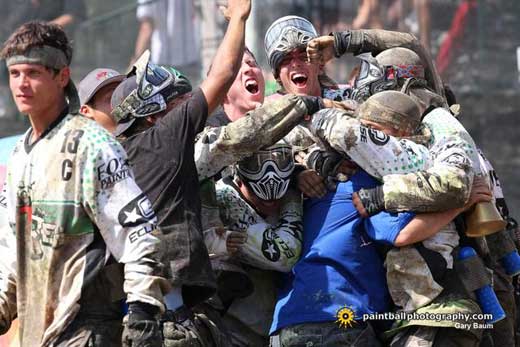 Dave @ upTon 187: Being from the Northeast (Upton, MA) our season usually starts much later than most. However, this season we had a single focus of earning a PRO slot and practice started in January. We would use snow blowers to clear the field off and practice both Saturday and Sunday most every weekend until the Galveston event. For many weekends that meant clearing off more than a foot of snow as the Northeast was hit hard this past winter with many snow storms.
Galveston was our first D1 event ever and our first match was against the New Jersey Jesters, a staple of the division. They beat us up pretty bad and I guess you could say that was our welcoming to D1. We recovered from that loss and managed to earn our way to the finals against TKO. Unfortunately I think our limited experience was a key factor in that finals match and TKO pretty much walked all over us. Damien Ryan was a key difference in that match and really knows what to do and when.
In Chicago we managed to cruise through the prelims undefeated after having a tough first match against Topgun. With an undefeated record in the prelims we earned a bye into the top 4 on Sunday. When it came time to play on Sunday we simply didn't adjust our game plans as fast as the other teams and lost both matches on Sunday to finish in 4th place. In terms of our playing, this was the worst day of paintball for us all year.
New Jersey was one of those events that worked out great for the budget – close to home, which means no rental cars, no airline flights. We were able to save a little money on the event, so we spent a little more on practice – traveling down to Topgun Paintball and practicing against Topgun and Assault a few weeks before the event. This event was where everything started clicking for us. We managed to go undefeated in prelims with a very close battle with Assault thrown in the middle and went into playoffs determined not to make the same mistakes we did in Chicago. While we knew the other teams would try to slow it down a bit we managed to come up with the game winning strategy and pulled off our first 1st place finish in Division 1.
After having practiced most every Saturday and Sunday leading up to World Cup the time finally came where we had a chance to prove that we belong in D1 and could possibly earn our PRO spot for 2012. Again we managed to go undefeated in the prelims and earn that critical bye onto Sunday. With the top 4 finish already guaranteed we knew we had locked up the D1 Series Title. We headed out to Old Town and ended up partying with several players from Topgun (who also had earned the bye into Sunday). It's nice to get along with other teams outside of the netting and Togun has a great group of guys playing for them. Our first match on Sunday was against VcK. We've been friendly with their supports on the sidelines all year but never played against them. They have a pretty young group of guys but they pack a punch. Having watched several of their prelim games and the playoff game against Mayhem on Saturday you could tell they came with a renewed sense of vigor and were looking to make their own mark on the division. It was a very close battle and the points went back and forth. We were fortunate enough to come out on top and move onto the finals against a very strong looking Topgun team. The final match was really no different than any other match we've had with Topgun this year – all very tough battles, all very close matches. This match was back and forth and if not for the fact that the clock ran out about 1 second too soon for Topgun it would have gone into overtime.
To say this was a perfect season for us might be an overstatement, but we finished the year 15-1 in the prelims with the only loss coming at the first event in the first match. Our playoff record, while not as great, is very strong at 5-3 with 2 of the 3 loses coming in Chicago by just 1 point each.
We're looking forward to bumping up to the PRO division for 2012 and testing ourselves against even stronger competition. We know the road will be tough and we look forward to the challenge.
JJ @ ProPb: Who really stood out this year as the catalyst for your team's tenacity?
Dave @ upTon 187: This is one of those questions that is hard for us to answer. Do we have great players? Yes, we have several natural leaders both on and off the field. But I feel the strength of upTon 187 cRew is the fact that we play as a team. No individual comes before the team and we could truly pick 5 names out of a hat and I would feel comfortable putting them on the field for a playoff point. If I had to pick out one player that really stood out – it would be Dan Zaleski. He really stepped up his game this year and became a dominating force in the snake for us. After tearing his MCL in mid September he managed to not only continue practicing with the team but also continue being a force in the snake. You might not have noticed it this past weekend, but he was hurting pretty bad and kept on playing. That shows you the heart and dedication which is common in all our players.
JJ @ ProPb: What is the team's plan for 2012?
Dave @ upTon 187: We're assuming that the promise of a PRO slot for 2012 still stands merger or no merger. We're all very excited about the opportunity to step up to the next level of play and the challenges it will bring.
JJ @ ProPb: How dependant is your plans on the rumored merger?
Dave @ upTon 187: Truth is paintball is paintball. While we much prefer the race-to format if the leagues decide to play some other format we'll adjust our game. We were the D2 7-man series champions a few years back, so I'm sure we can make the adjustments necessary to be competitive. I guess the only way the merger could affect us would be if somehow we were not offered a PRO slot.
JJ @ ProPb: What are your thoughts on a unified league?
Dave @ upTon 187: I think a standard format is best for paintball. However, having the two leagues available to the players has pushed both of them to improve their offering to attracted teams. I can fully understand the sponsor's desires to unify the leagues too. There is a large sum of money spent on supporting these events and with multiple national leagues to support the costs continue to grow. In this economy that is a challenge for most any company. I would like to see a single league with 5 or 6 events. Maybe structure the league so that for the divisional teams the series championship is comprised of the top 4 or 5 scores (dropping their lowest score) which would allow teams to skip an event during the season to save on money.
JJ @ ProPb: As one of the ONLY homegrown teams, do you see that as being part of your recipe for success? Will you continue that tradition moving forward?
Dave @ upTon 187: Being homegrown has been a founding principal of ours and we will continue to work toward that as best as possible. It has allowed us to practice most every Saturday and Sunday without putting any great burden on the players as far as travel goes. We haven't had much time to think about next season yet, but we know it would benefit us to bring in a player or two with PRO experience. We have a few that live nearby and we have a few that are originally from the area that we might look to bring into the mix.
JJ @ ProPb: Any shout out's you would like to make?
Dave @ upTon 187: This could end up being a long list. There are all the guys at KEE Action Sports, Mike, Kevin, Paul, JK, Mark, JR, Jason and Johnny. These guys stepped in and helped us out as a team back in 2003 and it's been a successful relationship every since. Then you have all the guys at Planet with a special thanks to Marc and Jacko for all the support they've shown us over the past several years and Gerry and Winter for all the tech support they've provided to us at events. And I can't forget Fox 4 Paintball, Curt Janson and Paul Cosman for all the support they've shown the team over the years. Without them we'd have no team. Rob Darcy, Gary Smith, Mike Gudejko and the entire Lizotte family for all the support they've shown us at Fox 4 and at national events. And then there are all the teams that come to the field every weekend to practice against us – Section 8, Shipyard Ale, NEAA, Gunfighters, Brawlers, Reapers and the list just keeps going. And I'd personally like to thank my wife, Alice, for all the support she's shown me over this crazy journey we've been on.
JJ @ ProPb: Any closing thoughts/opinions you would like to share
Dave @ upTon 187: If you can't have fun at what you're doing it's not worth doing. I've enjoyed this season of paintball and managed to make a few new friends along the way. I'm always exciting to go to national events and see all the folks I've ran into over the years. Let's hope we can keep doing this for many years to come.