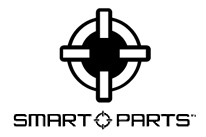 According to a release we received, Smart Parts is undergoing restructuring for the remainder of the month. For those of you looking to have your Shockers and Impulse paintball markers tuned, hold tight, or try your local paintball store. If your a luxe owner and are in need of service, you lucked out. Check into the DLX West Coast Service Center, which will remain open.
Anyhow, without further adu, read up on the latest paintball news from Smart Parts.
Smart Parts Inc., undergoes temporary closure for restructuring during the month of January 2009.
Loyalhanna, PA – January 6, 2009 – Paintball manufacturer Smart Parts, Inc. is temporarily shutting down all manufacturing and sales operations in order to facilitate a corporate restructuring. During this time, the company will not be able accept or process orders, ship or receive products or perform repairs. The restructuring process is expected to be completed by the end of January 2010.
"It is important that people do not send equipment in for service during this time," said company Vice President, Adam Gardner. "Our buildings will not be staffed during the restructuring, so there will be no one there to receive packages. They will automatically be refused and returned to the sender.
"To the players, field owners and store owners, please know that we appreciate your support and are looking forward to a fresh start for the 2010 paintball season. We apologize for any inconvenience this short closure may cause, and hope to make it up to you in the future."
Smart Parts, Inc., is a leading developer and manufacturer of equipment and accessories for the sport of paintball. For more information, visit www.SmartParts.com.