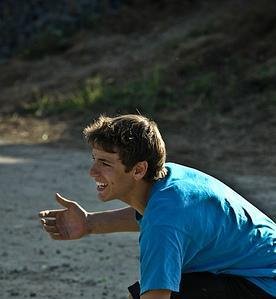 The South Eastern region is a hub that has played host to many pro paintball players who have risen to the top competitive level. This week's spotlight goes to Sinan Cinaroglu of the Palm Beach Vipers. Team owner Ken Bryson has had numerous individuals pass through his camp over the years, but Sinan is an individual who has more than earned his keep, and stayed humble all along the way.
Name: Sinan Andrew Cinaroglu
Age: 18
Hometown: Miami, FL
Any hobbies other than paintball:
I spend a lot of my time in the gym, trying to stay in the best shape I can be. Traveling has always been a major part of my life. I love going to new places and experiencing new things. There is really nothing better.
Team & Homefield:
Palm Beach Vipers/ Central Florida Paintball out of Lakeland, FL and Hotshots Paintball out of West Palm Beach, FL.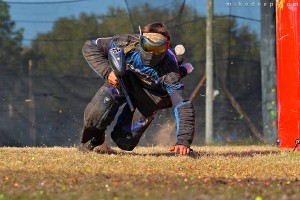 Position you play:
Insert to both sides of the field, and up center.
Favorite Pro team:
Russian Legion, Ironmen
Favorite Pro players:
Konstantin Fedorov, Josh Davey, Alex Goldman, Oliver Lang
Favorite tournament accomplishment:
PSP Chicago Open 2009 (2nd place, Division 1)
Advice to any new players:
The only limit you have is the one you set on your self. Commitment and hard work will always pay off in the end. Don't ever be afraid to ask for any advice or help. I'd like to think any experienced player would be more than happy to help out when they can.
Mentors:
I was always fortunate enough to be surrounded by raw talent coming up in the game. Having the opportunity to play with Team Spraypaint set me on the track I wanted to head into. I couldn't thank those guys enough. They helped me gain so much in such a short period of time. After the team took a plunge in the early 2008 due to the economy, I found myself trying out for the Palm Beach Vipers. Ken Bryson and the Palm Beach Vipers have given me more than I could ever ask for, and have made a profound impact on my life. Ken has always inspired me to be more than I am. I've learned so much from him in the past three years and it has truly shaped me into a completely different person. I plan to always abide to the lessons I've learned from him throughout my life. Also, a special thanks to Mom and Dad.
How is paintball different in Florida:
Florida paintball has been underrated to the amount of potential and business opportunity it has. Paintball in the southern tip of Florida is not what it use to be due to the economy and financial standard to operating a business down here now and days. Ken and I have recently had the opportunity to sit down and discuss the future of tournament paintball in southern Florida and hope to soon revise the sport and promote it back to what it use to be.
Briefly tell us about your team, the Palm Beach Vipers:
Palm Beach is the largest organization in the game to this day. We have always been the one to give people the opportunity to play and have a team. As a part of the Viper organization, you come to realize that this is more than just becoming a successful paintball team but to give young kids the opportunity to gain some direction in the lives and keep them from doing things that will effect there lives in every wrong way. Ken has always treated everyone of his players like his own. He does everything humanly possibly to make sure that he leads by example and has some positive influence on the people around him. The team consist of nothing but hard work, and dedication.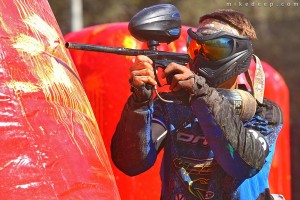 Goals for this season:
Hope to have the opportunity to play for first throughout this season and promote the sport by expanding our organization and giving others the opportunity to be apart of the team in areas needed.