Pro Paintball is proud to welcome Guerrilla Air as a partner for 2012. Guerrilla Air goes far beyond developing and manufacturing high quality paintball gear. Guerrilla Air works hard to support the growth of our game. They provide paintball players and teams with first class service, free paintball programs, and partnerships (ProPaintball!).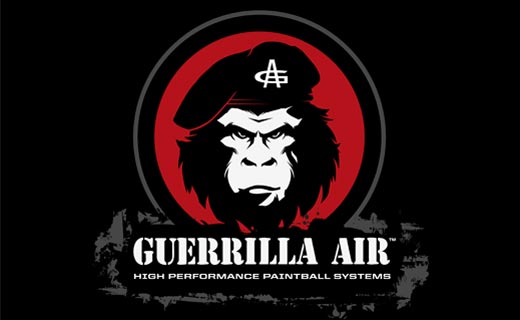 About Guerrilla Air:
Guerrilla Air is a leader in paintball technology. Guerrilla Air specializes in superior quality Air Systems & offer the lightest Carbon Fiber tanks on the market. In addition to its superior systems Guerrilla Air also offers additional high end paintball products including the Cobra Coil Remote Hose. Whether you play Scenario/Woodsball, Tournament or Airsoft, Guerrilla Air has a product you need. With their cutting edge technology and raw brand power, there is no calming the beast.
Support from Guerrilla Air and our other loyal partners helps keep ProPaintball running free of charge and funds our continued development. We urge you to visit GuerrillaAir.com. Be sure to keep Guerrilla Air products in mind when making you are in the market for paintball gear.