10-man preliminaries are underway at the ICPL Old Bay Classic in Maryland and teams are fighting for their chance to be crowned the king of classic paintball. Most of the second day of competition went as expected, with the top pro teams we picked solidly beating all the teams they faced. In the amateur division, there were a few surprises and the final day of competition is shaping up to be a fierce battle for the crown. 
From the pro field.
As we had analyzed earlier this week on the NXL Classic Blog preview, KAPP and Infamous were completely dominate. KAPP had near max wins in every one of their prelims games thus far and is 5-0 heading into the final day and primed for the top seed. Although it is important to note that all five of their games so far have been against amateur teams. We will see how they fare when facing the other top pro teams in the finals.  
Infamous also was perfect at 5-0 but had a scary game against amateur team, Fatal Swoop, who pushed them to the brink on the trench field, once again showing that anyone can win on these OXCC fields. The real test starts Sunday morning for Infamous, as they have two games against pro teams Desert Edge and Adrenaline. But, they should be a shoe in for the finals and they are still our pick to win this event. 
Fox 4 Darkside had a bit of a rough first day, although they went 4-1, they lost to amateur power-team Thunderhorse in the deep woods, and they barely pulled out a win against Fight Club Factory Soap. It doesn't get any easier on the final day of prelims with pro team The All Americans and a solid team in NW Rogue AM looking to end their tournament early. 
The pro field had a few surprise teams, especially with Ground Zero Gold. Will Arroyo is consistently showing that he knows what it takes to be a top team at any tournament. Going into this season GZ had lost a few major players from their program such as David Archibald, Chris Cole, and multiple younger players from their roster. Many around the league thought they would struggle in their first event, but the addition of NXL Pro Joe Barrett seems to be paying off for GZ. Currently the second seed, they rolled through their first 5 games against mostly amateur teams for a clean 5-0 record. Their last two games of prelims look brutal though with MVPS and Farside standing in their way. These two games will show us right away if GZ is ready to win an ICPL event or not and we will be watching closely.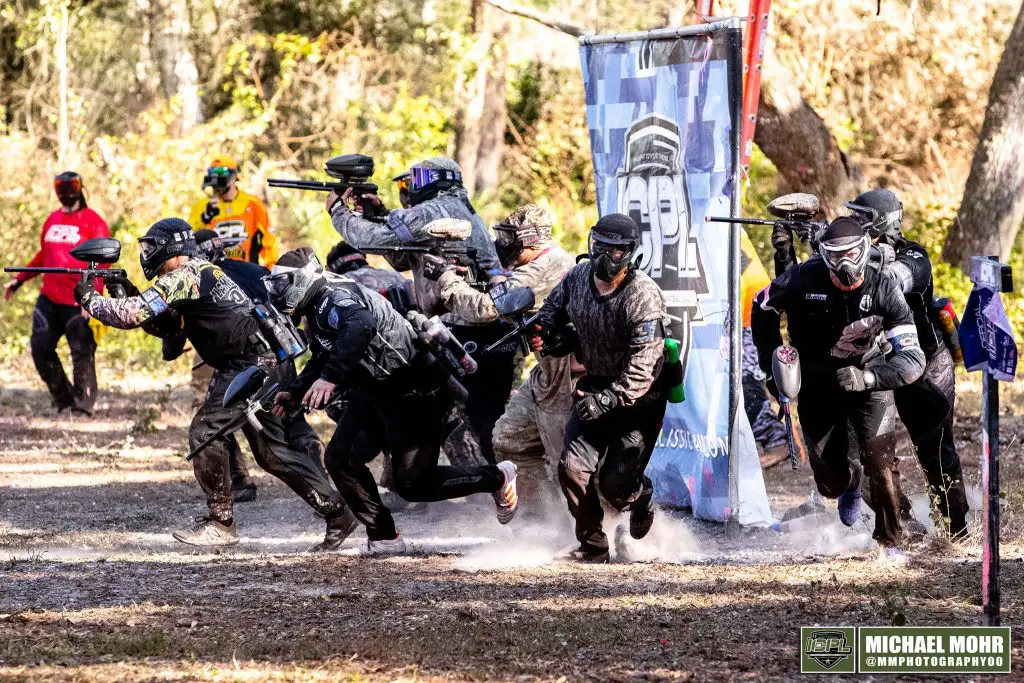 Amateur teams impressing.
One of the most interesting decisions heading into this event was the amount of pro games scheduled for the amateur division. In the spirit of the old days, amateur teams play both teams in their division, plus a few pro teams as well in the prelims of every event. However, in this event, half the schedule prelim games for amateur teams were professional teams which made the results we saw on day two all the more impressive. 
By far the most surprising team of the day was the PL Pirates. With a roster of mostly division 5 and begginer players, this amateur team was looking to prove themselves in their rookie season. They used the hard to play trench field to their advantage and dispatched pro teams Farside and MVPS Dark Ops in body count wins. Then they scored two more wins against the Butchers and Mutiny to sit at 4-1 heading into Sunday. If they can keep up their pace, they may just have what it takes to win. They are showing why the classic format is so great, anyone can win on any given weekend. 
As expected, Image has rolled through the prelims, defeating both pro and amateur teams to sit at 4-1 with their only blemish being a 14-17 body count loss to pro team ac Empire. They are still my favorite to win this amateur event, as you can really see how polished they are playing. The Maliszewski's havent lost a step and are commanding the fields like the elite veteran players they are. 
Thunderhorse, Smoke, and NW Rogue AM are all also on pace to make a deep run in this tournament, all looking solid against the pro and amateur teams they have faced. Thunderhorse especially looks like a team ready to win the event. This is especially evident after seeing them solidly beat 3 pro teams in Armada, Aftershock, and a max win against Fox 4 Darkside. Maybe only Image has the firepower on their roster to tame this wild Thunderhorse.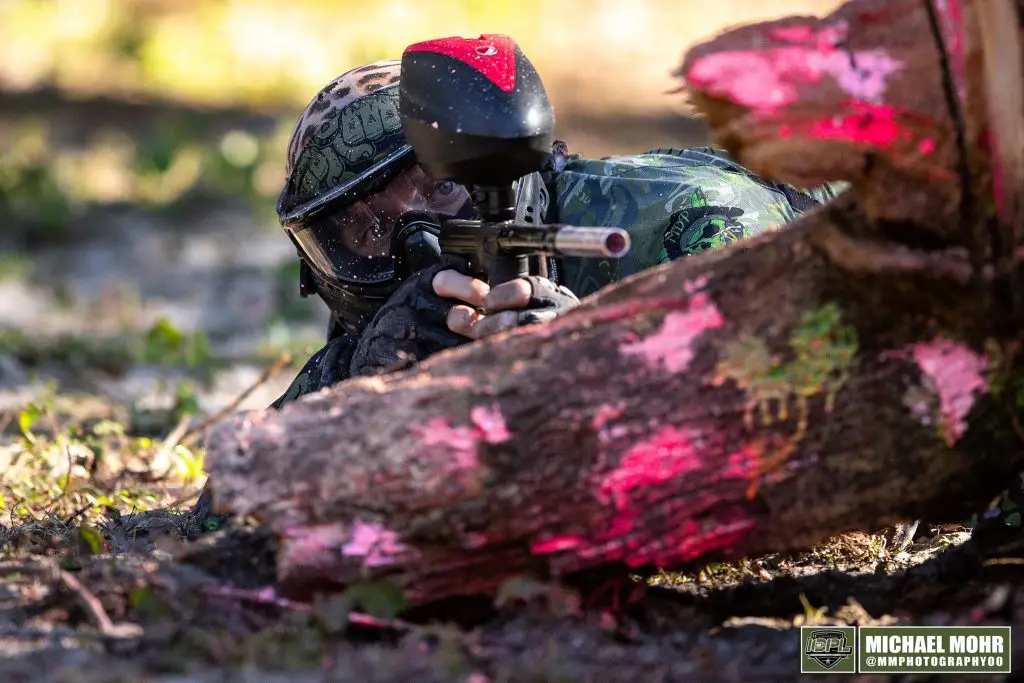 Heading into the final day.
Sunday will have two more prelim games for each team, and then the semi-finals will see the top teams battle for one of the three coveted finals spots. 
Current Standings Pro:
KAPP Factory
Ground Zero Gold
Infamous
All Americans
Master Blasters
Misfits
On the bubble in Pro:
Ironmen
Adrenaline
Fox 4 Darkside
Saints
Docs Warriors
MVPS Dark Ops
Likely Eliminated from contention in Pro:
ac Empire
A-Team
FARSIDE
Annihilators
Rhythm
Desert Edge
Rogue
Fight Club
Aftershock
Armada
Current Standings Amateur:
Image
Thunderhorse
Smoke
NW Rogue
Fraction
PL Pirates
On the bubble in Amateur:
Tribe Savages
Wiseguys
All Americans 2
Mutiny
Fight Clun Factory Soap
Lockout
Likely Eliminated from contention in Amateur:
Overshot
Arsenal
Rampage
Jesters
GZ Red
Fight Club Underground
All photos used are credited to Michael Mohr, a talented photographer that is known as one of the best photographers in paintball. You can see more of his work or book him for NXL/ICPL events at: https://www.instagram.com/mmphotography00/?hl=en