Pro Paintball caught up with Raney Stanczak for some insight on his recent move to Tampa Bay Damage.
PPB: So the parameters have been made clear, the fine print has been read, and the ink has dried.. Is it a relief to have your plans for 2013 locked down and "in the books"? What kind of a timespan are we talking from proposition to payday? Paint a picture of the process for all the ballers out in internet land who aren't familiar with working out Pro contracts.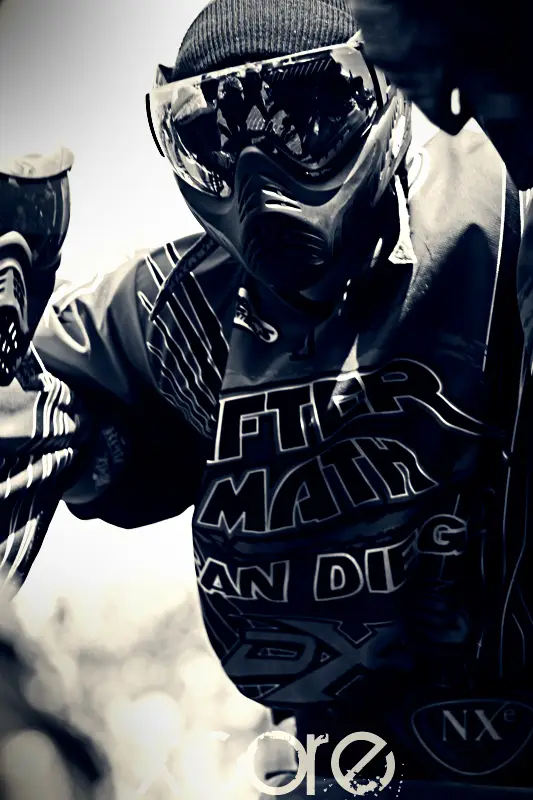 Raney: It's definitely stressful transitioning from one team to another. Considering and weighing all of your options takes time. It's a trying process. It's not a decision you make overnight, so I'm relieved to have everything settled to be locked in with Damage for '13. I was talking with Mouse during this whole ordeal, getting advice and what not, working towards making my mind up. In the end, I just feel that Tampa Bay is a better fit for me.
PPB: Anybody with an interest in pro sports knows that the golden dollar is the only incentive needed to pull a franchise athlete away from his beloved organization. Unfortunately, Pro paintball players have more to consider than just the size of the check. How big of an influence was your time playing with TBD at NPPL Vegas '12 in your decision to flip? Did the hiring of Skinny K away from Ironmen seal the deal?
Raney: I actually played two NPPL events with Tampa Bay Damage last season (DC and Vegas), which played a huge part in my decision. I didn't have to worry about how it would be playing with this group of guys; I knew exactly what I was getting myself into. I feel like those two events went well, even though we didn't win either of them. I felt like it was easy to play with them and everything just flowed smoothly. I did hurt my knee in Vegas and didn't play most of the event, but I still felt things went well on a camaraderie level. The hiring of Kevin Bredthauer "SK" was definitely a positive factor influencing my decision to go to Tampa Bay Damage. SK is an extremely intelligent person and a very good coach. SK has a great paintball mind, and has won many tournaments himself as a player. This was just another aspect that made my decision that much easier about jumping to Damage; there were no unknowns I had to worry about.
PPB: As a veteran presence in and recognized face of the SoCal paintball scene, I think a lot of people were shocked to see you walk away from the infamous "Aftermath" line of Ironmen, especially with Mike Hinman as the latest addition to the vintage "equation". Any trials or tribulations with this aspect of the trade you want to air out?
Raney: Mike Hinman is another great coach that I've had the opportunity to play for. I've had the pleasure of playing for many great paintball minds and Mike is one of the tops. Mike has helped me a lot in my paintball career and I'm extremely grateful for everything he has done for me. For everyone who knows me, this isn't my first time leaving the Aftermath "camp". When I made my first run with Ironmen in 2007, I came from Aftermath along with several other teammates, then shortly after that I quit and went back to Aftermath. These types of things happen; it's just part of the game.
PPB: Tampa Bay Damage finished 2nd overall in both the PSP and the NPPL in 2012, with plenty of podium finishes between the two leagues. In a recent offseason sound-bite, TBD manager Joey Blute was quoted as saying, "After what we consider a bad season […]" when discussing the 2012 campaign. What kind of pressure to perform do you feel after seeing expectations set at this height? How do you plan to prepare for the remainder of the offseason to meet this challenge for perfection?
Raney: I know Joey holds this team at such high regards, which makes playing for this team that much better. It's almost like how the Yankee's expect to win the World Series every year; Tampa Bay Damage expects to win every event. I feel that same way every time I step onto the paintball field.  Pressure can draw the best or the worst out of someone, and I feel like I get the best out of me in these moments. I am super excited and motivated about playing this season. I've been doing my part on a personal level to get ready, whether it's doing drills at Camp Pendleton Paintball Park or riding my cross country bike. I am also flying out to Florida for 2 weekends before the event to practice with the team.
PPB: With all of the recent trade activity around the league, and the implementation of an event-by-event promotion relegation system for the Pro division, there have been rumblings about a potential locked roster regulation being put into effect to prevent mid-season "jumps" by star players who get demoted after a poor team performance. What opinion do you have on this issue as a whole? What kind of new functional responsibilities do you think the [Pro] players would expect from the PSP before submitting to this sort of ruling?
Raney: I know back in the days of the NXL they had rules in place about players leaving and joining other teams. I remember the lower ranked teams would get the first opportunity to pick up these players. Pretty similar to how the NFL has its waiver system . I'm not sure how well this worked, but they [NXL] did have it. I think it is too difficult for paintball to lock rosters. I understand teams don't want their high profile players jumping ship if they drop down to the Challengers division, or to just leave after a few events because they are struggling. However, in baseball we see this happen all the time. Teams not in contention of making the playoffs will typically trade a talented player to a team in contention, but they do have a trade deadline to abide by. For the league [PSP] to implement a rule of such, I think it would end up causing more headaches and would just hinder the ability of players to play paintball. I could see our young sport eventually making this rule sometime in the future, but right now it just wouldn't work. Take what happend at World Cup '12 with Scott Kemp as an example. If a rule of such sort would have been in effect, he would not have been able to even play the event in the Pro Division. Ironmen staff designated him as the 11th guy on the team, basically making him an inactive player. Infamous had a hole in their roster due to the injury of Brad McCurley, so it just made sense for Infamous to fill that gap with another talented player [Skemp].
PPB: Let's end it with some fun. With such an expansive list of "alumni", who do you think is the most iconic player to ever pass through the Ironmen program? Who are you most amped to play alongside with on the TBD roster?
Raney: Shane Pestana is a pretty iconic Ironman. Though I didn't get to watch Shane play in his glory days, I did have the pleasure of being coached by him for a short period of time. When I think of legendary Ironmen, two names come to mind immediately: Billy Wing and Brandon Short. For as long as I can remember, Billy Wing has been on the Ironmen holding it down for them and rocking his famous [mask] visor. Brandon Short is a classic face of the franchise. I know he is on Dynasty now, but I still feel he is iconic Ironmen player.
I'm really looking forward to playing with everyone on Tampa Bay Damage again. Everyone is super talented and extremely good at paintball. They make playing the game really easy and a lot of fun, which is the most important thing for me.
[END]
Respect due to Raney for giving ProPaintball the official scoop on the trade. Lots of anticipation to see the final "Damage" product gel on the field and make a run at the season title. What's everybody thinking? Sound-off and be heard!