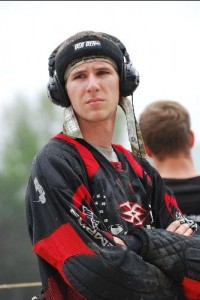 Trevor Resar is this weeks Pro Paintball player of the week. Trevor is an extremely dedicated player scarfing a lot and driving hours just to get to practice. When Trevor is not of the field he is repossessing cars for real money; or is out of the snowboarding or wakeboarding.
Name: Trevor Resar
Age: 19
1. What was your first paintball experience and who introduced you to the game?

Like almost everyone, my first time to play was at a friends birthday.