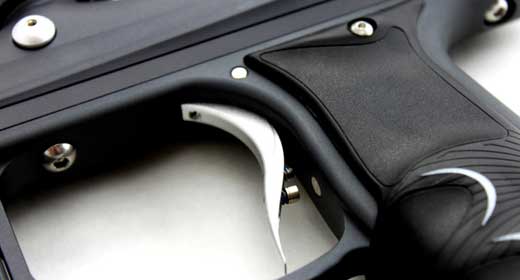 We recently got our hands on the new EMPIRE AXE and had a chance to put it through the motions.
Since the debut of the original Invert Mini in 2006, this unique operating platform has evolved into a multitude of gun styles—from the traditional entry-level speedball-styled "Mini", to the intimidating, HK-reminiscent "TM" series of mil-sim paintball machine guns. Enjoying a massive success with over 20,000 units sold since the gun's inception, the newest version landed at ProPaintball's corporate office.
The rest of our review of the EMPIRE AXE is available on the PSP's website: Empire Axe Review.