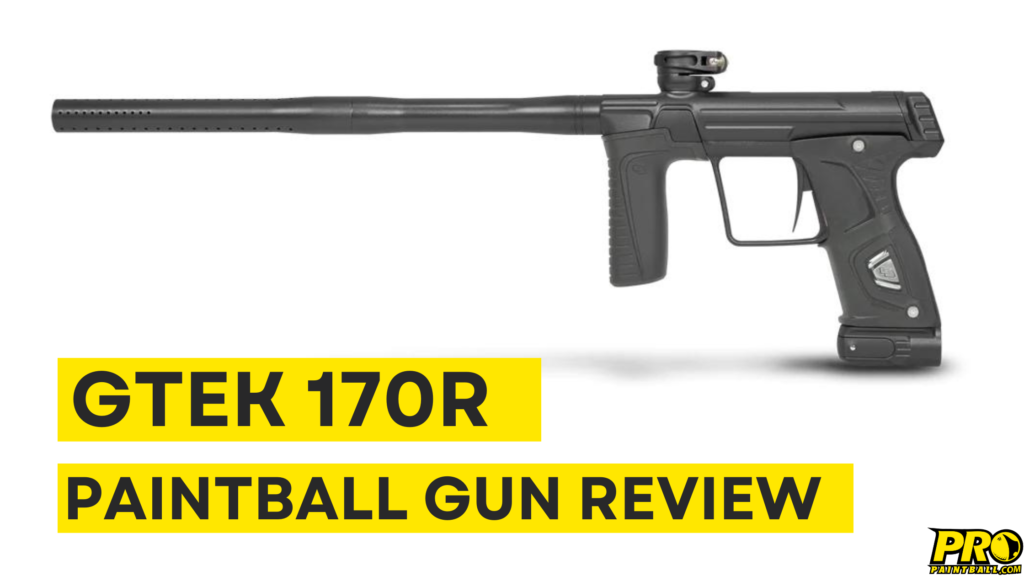 In the ever-evolving landscape of paintball, players constantly seek a marker that embodies precision, durability, and ease of use. Enter the Planet Eclipse GTEK 170R—a game-changer that doesn't just raise the bar but redefines it. Dive into our brief review as we unravel what makes this marker a must-have for every serious paintball enthusiast.
Aesthetics and Build Quality
Planet Eclipse is a name that's often synonymous with quality and high-end paintball markers, and their GTEK 170R is no exception to this. The 170R sports a streamlined body, free of any external pipes or hoses, giving it a sleek and modern appearance that reduces the risk of anything snagging during gameplay. Boasting an all-aluminum construction, it feels premium while ensuring it remains lightweight and durable.
Performance and Reliability
The GTEK 170R truly shines in its performance. It operates on the reliable Gamma Core spool valve drivetrain, known for its air efficiency, smooth shot cycle, and durability, even under challenging conditions. Whether playing in wet, muddy environments or dry, sunny ones, this marker offers consistent firing and impressive shot accuracy.
Maintenance and Usability
One of the standout features of the 170R is its tool-less bolt removal system. Maintenance is made significantly simpler, allowing players to access, clean, and replace the bolt within seconds. This is especially beneficial during long game days, facilitating quick checks or maintenance between matches. Additionally, the ergonomics are meticulously designed. With its contoured grip and foregrip, the marker feels natural, minimizing fatigue during extended gameplay. The OLED screen is another valuable addition, enabling easy adjustments to settings and ensuring players remain in control.
Cost and Value
While the GTEK 170R has a relatively high price tag, its value is undeniable. Given its features, unmatched build quality, and stellar performance, it's a worthy investment for those serious about their game.
Versatility
This marker isn't just for a particular type of player. Its versatility makes it ideal for various play styles. Whether you're an aggressive front player or a more tactical back player, the 170R can accommodate your needs.
Recommendations
The GTEK 170R is perfect for intermediate to professional players looking for a reliable, high-performance marker that offers superb value for money. It's also an excellent choice for those prioritizing efficiency, ease of maintenance, and consistent performance under various conditions.
Conclusion
In 2023, the Planet Eclipse GTEK 170R firmly established its top-tier paintball marker position. Capturing the essence of what players seek in a paintball gun – reliability, efficiency, aesthetics, and ease of maintenance, it's a compelling choice for those ready to invest in a premium marker that will serve them well in the years ahead.