Chris Cole and Zodiac Paintball have unveiled a new paintball website just in time for 2012.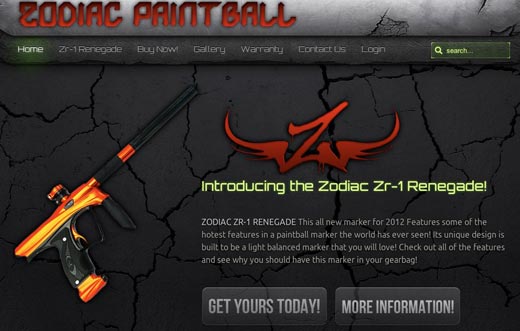 The new Zodiac Paintball website features information on the companies flagship gun, the ZR1 Renegade. The ZR1 renegade paintball gun features a hoseless design, an integrated LPR, hater electronic board, and SHIV barrel kit.
Check out ZodiacPB.com for more information.