Pro Paintball All Star Rich Telford and Sacramento XSV have announced they will be choosing a lucky Sacramento XSV fan / paintball player at random. The winner will receive Rich Telford's personal Empire AXE paintball gun. Want a free paintball gun? Hurry up and enter the contest!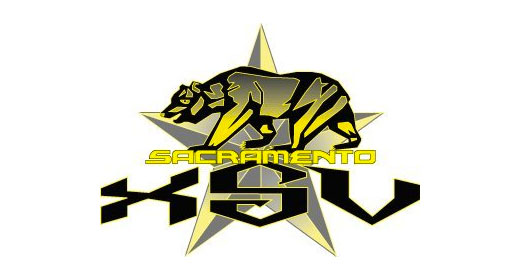 Press Release:
Win Rich Telford's Empire AXE!!!
Sacramento, CA, February 16th, 2011. XSV Paintball.
Here's your chance to win the Empire AXE that Rich Telford put through its paces when Sacramento XSV was testing the new guns for Empire Paintball.
Previous to signing our professional contract with Empire Paintball and the AXE, Empire sent XSV and Rich Telford specifically an Empire AXE to use and test. Enter this Facebook contest for a chance to win that 1 of a kind pro-used and tested by Rich Telford AXE paintball gun.
Rich Telford and all the guys from XSV take paintball very seriously, but they still have fun, because at its heart that's what paintball is all about – having fun with your friends! And that is exactly what its gonna take for you to win Rich Telford's Empire AXE.
We want to see you having fun with your friends. Here's all you have to do to enter.
1. Visit Sacramento XSV's Facebook page and "Like it" (https://www.Facebook.com/XSVPaintball)
2. Post a photo of you and your friend/friends at a paintball park/store/field having fun onto XSV's
facebook wall.
3. Click on your photo and tag you and all your friends that are in the picture.
That's it!
One lucky winner will be chosen at random from all the pictures posted by the end of the day on March 16th 2011!
-XSV Paintball
– Connect with Empire Paintball on Facebook and Twitter to stay up to date on the Empire AXE.