What happens in Vegas, stays in Vegas (not quite..)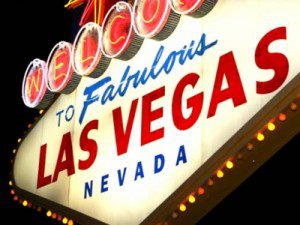 As reported on earlier via VFTD, Dave Youngblood (DYE), Lane Wright (PSP) and Rob Staudinger (Paintball Central), among others, are meeting in Las Vegas to discuss the PSP 2009 season. Prior to this mornings announcement (NPPL/Pacific Paintball LLC. throw in the towel), major discussions were to begin in the PSP camp regarding the often dreamed upon one league (one format, one brand, one league).
With the NPPL filing chapter 7 and liquidating its paintball holdings, Lane and Co. will be focusing on how they plan to weather the economic downturn (recession, depression, call it how you see it).
Ideas being tossed around include ending the NXL (as mentioned previously on PBR) and replacing it with professional and semi-professional divisions, increasing the ties with regional series (AXBL, CFOA, etc.) and patching up the relationship between the PSP and Millenium series. With that said, it should be noted that the NXL has been financed for a long time by Smart Parts and they will not be too happy about putting that dog to rest.
On the subject of brand names, rumors are circulating that the PSP is looking for a new series name that they can better brand on the industry. Apparently Procaps holding the X-ball trademark hasn't helped the organization expand into new mediums and they will be looking for a new brand name. With that being said, word on the street is Smart Parts will be bidding fiercely for the rights to the NPPL brand name.
2009 could very well be the year we see an NPPL branded Xball format.