Event #3 was another great success for the West Coast Paintball Players League. The event was hosted by league owners Jessica & Mike Hinman at Camp Pendleton Paintball Park in Southern California. Over 47 teams competed for the their respective titles. Paintballs provided by GI Sportz and APX Gear shot well, the weather was great, and the reffing was on point. Players and teams hailing from Washington State to as far as Florida were able to enjoy 48 hours of paintball paradise.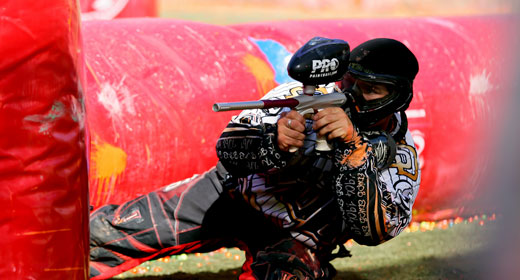 The final match in the premier division featured Fuzion against Paintball Gateway. The match ran 3-3 and then went into overtime as the clock ran out. In the WCPPL, the first time to score a point wins the match. Check out this video provided by Almost Famous Media in which Fuzion with 2 players on the field (Feddy Cummins and an unknown Fuzion teammate) prepares to close the match up against Joel Buffington, the last player alive on Paintball Gateway.
[youtube]https://www.youtube.com/watch?v=hhjMTVJxFU0[/youtube]
Last week's WCPPL paintball rumor report highlighted in on the roster additions for many of the WCPPL premier paintball teams. As a follow up to the news that Xavier Linn from Fuzion was MIA; our sources indicate that Xavier will be back with Fuzion for Cal Jam 2011.
Final Results from each division:
Premier Division
Fuzion
Davis Ambush
SD Pirates
Intermediate Division (D3)
Coalition
Golden State Knights
SCP Edge
Royalty
Rookie Division (D4)
Marine Team II
Outburst United
Envy
eLusive