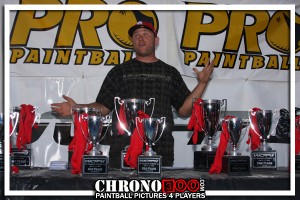 WCPPL founder Mike Hinman has put together a brief thank you to all the teams that competed in the West Coast Paintball Players League this season. Mike briefly discusses the move to the 5-man match based format and the reasons behind the decision. Read on for the latest from the WCPPL.
I would like to take a moment to say THANK YOU to all of the teams that participated in the WCPPL this season. It was one of the most stressful seasons I have ever had to deal with. But sitting here two days after the end of the season I wouldn't do it any differently.
On to the 2010 season. As many of you have heard or read we will be moving to a five-man format for next season. It isn't that I don't like the seven-man format but we need to do something to help the younger teams get into tournament paintball for a cheaper price. I believe that "X-ball" or "Race to" is the best chance for us to achieve this.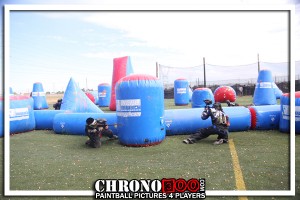 I know that many teams that have never played this format are uneasy about playing it next season. I must ask that if you know me you will know that I have the best interest of the players in mind and will not be influenced by the "industry". I believe that where we are at as a sport we need to be smart about our future. With that being said I believe that we can do X-ball for much less and still provide a great event.
Example: So Cal Carnage used to play 7 man in our league. They would spend 800 for entry. Plus in the one event that they did make final four they they shot 35 cases of paint. So at 30 a case. That would be 1050 dollars plus the 800 dollar entry fee. Total of 1850 dollars.
Example: Now under the Aftermath factory team the same guys played D4 Race to 2. Entry was 400. And they shot 16 cases of paint. So with the same math It was 480 dollars for paint and 400 for entry. Total of 880 dollars. They also played 18 games and made the Final four.
This is just an example, but you can see that by lowering the cost we can make this sport that we all love more affordable for more players. This should ultimately get more people playing and help to rebuild the West Coast Tournament scene.
Again, THANK YOU! We will have an official Press Release out by next Wednesday regarding all of the details for next season. The first event will take place in early March.
Mike Hinman
WCPPL.com
San Diego Aftermath