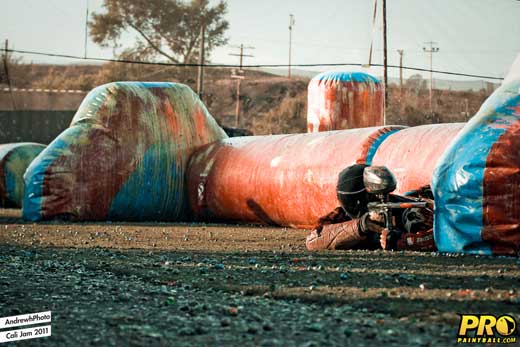 Following on the heals of the 2011 WCPPL Cal Jam paintball event, the West Coast Paintball Players League has begun releasing details for the 2012 season. 2012 will mark the 4th season of the WCPPL and from the sounds of the announcement, Jessica and Mike Hinman continue to raise the bar. Here is a news alert sent out updating players and teams on the latest:
With 2012 fast approaching and people wondering what the word is I thought I would drop a line for next season. We at the WCPPL have been waiting to see if the two big boys would come to an agreement and unite paintball as we all would like to see. Now that the Vegas event is over and no deal has been reached it appears that it will be business as usual and we are excited to drop some info as to our plans.

2012 WCPPL Season News:

Event 1 will be March 3rd and 4th!
We will be expanding the field to 170′ by 120′.
We will be eliminating the D side coaching.
We are going to be working closer this year with the PSP to standardize our format and increase our sponsorship to our league and ultimately to the teams.

We as a feeder league to the PSP realize that a national quality event with regional pricing is our ultimate goal. The PSP has also offered its marketing machine to the WCPPL for us to use. And the talk of our finale being Web Cast has me super excited.
It is great to see the West Coast Paintball Players league begin to receive the recognition and respect that it deserves. In the final line, Mike mentions that the 2012 WCPPL Cal Jam event will potentially be webcast — definitely exciting news.
What do you think about the changes in store for WCPPL 2012? Do you want to see a closer relationship between the WCPPL and the PSP?