Todays paintball update comes to us from Ahmari "Bhreze" Harville. Bhreze breaks down the recent West Coast Paintball Players League "Sac-town" event held at Capital Edge Paintball Park in Sacramento, CA.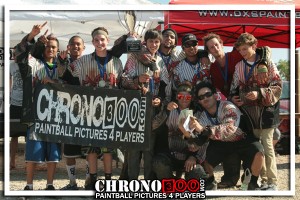 Wow! This was an action packed event from start to finish. Hat's off to Mike Hinman for putting together another smash hit and Dave Bains of Capital Edge Paintball Park for hosting a masterful venue for paintball which took place on July 11th and 12th.

Division 4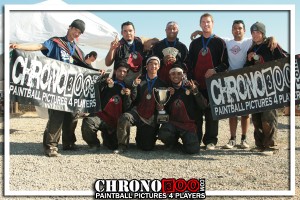 Let's start with D4. PRELIMS – Off the gate LA Onslaught pushed out in front as the team to beat with NRS and Edge Red kicking and screaming right behind them. H8RED started off slow but dug deep down and pull out a series of wins to propel themselves in firm contention. Barely squeaking in the playoff was Incorrupt Blue, who pulled of a miraculous victory in their final game in order to make it to Sunday. PLAYOFFS – Making another strong appearance in the playoffs was none other than NRS, who suffered early exits in the first two WCPPL Events but was determined to forge their way forward to the #3 spot. H8RED let it be known that they are a force with superb play to pull of the #2 spot. However, all eyes were on LA Onslaught led by John S. with the momentum on their backs from their ASG Affiliate Championship pulled out the stops at every turn to be crowned Division 4 Champs.
Division 3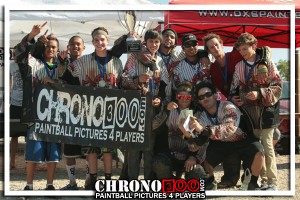 Division 3 champs from Event #2 SD Mob along with top seeded SCP Edge set forth to make themselves the teams to beat early off. Don't sleep because Davis XSV was making mad noise pulling off impressive victories placing themselves in a position to take it all the way. Enough can not be said about Rockstar, who made their mark in the second round of the playoffs. Honorable mention goes to Ground Control from Idaho. They did not perform as well as they would have liked but look for them to cause a disturbance in the force come Event #4. PLAYOFFS – It was all about the finals in this one with SD Mob and SCP Edge. Game 1 was so close to being a victory for SCP Edge but their player was shot in the pod-pack approximately five feet away from hanging the flag, which subsequently ended in a draw. Game 2, SCP Edge would hold serve pulling off the victory pushing SD Mob to the edge (no pun intended). Game 3 pushed it to the max with victory slipping through SCP Edge's grasp as their last man ran up the gut on the car wash side only to trade out with D1 as SD Mod had another player at the tower. This lead to an SD Mob victory and to three 1vs1 match-ups to determine who would be crowned champ. Game 1 went to SCP Egde. However, SD Mob would not be denied with two back to back victories by Will Cobian and Edgar Ocampo, who pulled out the dueling battle in the pivotal game #3 of the 1vs1 propeling SD Mod to their second consecutive D3 Championship fresh off their ASG Affiliate Championship as well.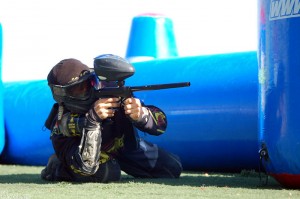 Division 2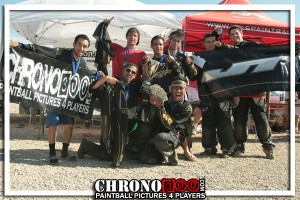 The powerhouse teams in D2 did not disappoint with three teams flexing their muscles in the PRELIMS… Surge, Tombstone (from Utah), and IB Showtime respectively. A coincidence… It doesn't appear to be the case. This was the first of hopefully many appearances for Tombstone, who definitely made a strong first impression. Anticipating a strong showing in Event #4 from Sadistik come September, but let's cut to the chase. Division 2 was also all about the finals between Surge and Tombstone. Game #1 Surge marched on the field charged up and ready to go resulting in a game #1 victory. In Game #2, Tombstone gave Surge a rude awakening with an hard fought grit iron slug fest that went down to the last two minutes before closing the game out with an impressive victory. However, Surge re calibrated the gears and was beginning to close in on Tombstone when the time expired resulting in a draw. So here we go again to 1vs1. If you blinked, you would have missed Tanner Worthington's victory in the first match because it was over in about 13 seconds or less. Advantage Surge with the hero for Event #1 up to bat… Cody Woodruff. What made this particular match-up so nail-bitting is that the Tombstone player snuck into the snake with the Surge player coasting the back line (neither one knowing where the other was located) until they found one another resulting in a hailstorm of paintball's and hair gel from both Snake 2 and Snake Corner until Cody Woodruff shifted moving towards back center gaining the advantage gogging the Tombstone player resulting in Surge's third consecutive championship (well forth including the ASG Affiliate victory). Cody Woodruff was subsequently tackled by his entire team as they threw their goggles into the air. Priceless…
It was a fitting end to an excellent tournament.
WCPPL Event #4 @ ASG (Private Field) in Bloomington, CA – Sep 12th and 13th (Sat & Sun) will prove to be an even bigger and better blockbuster (also introducing 4-Man Open Division Pump).
WCPPL Event #3 – Results
Division 2
1 Surge
2 Tombstone
3 Fuzion
4 IB Showtime

Division 3
1 SD Mob
2 SCP Edge
3 Rockstar
4 Excessive

Division 4
1 Onslaught
2 H8RED
3 NRS
4 Edge Red
Kudos to the WCPPL: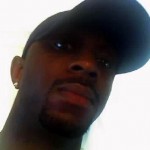 Big THANKS goes out to Mike Hinman, Staff, Aftermath, Media, Players, and others associated with the WCPPL making things happen. This was a simply amazing tournament from start to finish.
A special thanks goes out to Dave Baines and his awesome staff at Capital Edge Paintball Park for hosting this event. If you are visiting Northern Cali or have a tournament to host, this is the place to play and/or have an event. The fields are world class and the layout of the entire facility is extremely impressive.
Pictures are courtesy of 1GRPhotography and Chrono300.