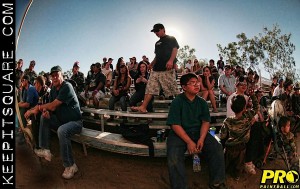 The following statement was released by WCPPL regarding the rumored cancelation of the WCPPL's Event #3 at Capital Edge Paintball Park. Read on for the official announcement.
With regret, I must announce that the "WCPPL – Event 3: RaceTo- Capital Edge Paintball Park in Sacramento, CA on July 17-18" is now CANCELLED. All teams that have paid thus far will have their entry fee transferred to Event 4 unless otherwise stated by the team managers. There are several defining reasons for this executive decision. None of these which will effect the future events. Believe me when I write that this was not an easy decision for the league to make, but one that had to be made nonetheless. We apologize because as a player myself I know firsthand the excitment and preparation that goes into team planning for events like this one.
The cancellation of Event 3 had to occur from a business perspective for this event ONLY. I am a player as well and therefore have the liberty of seeing it from both ends of the spectrum. I'm saddened that this had to happen for this event ONLY, but now we must look to the future. The WCPPL truly appreciates all of the concern and support that you all have shown. Again apologize for having to cancel Event 3, which many many players were looking forward to participating. However, no further information concerning the cancellation will be disclosed.
We appreciate all of your support and look forward to everyone being able to participate in Event 4 – RaceTo- Camp P on September 11th and 12th in Oceanside, CA. With this break between, we hope that your squads come into Event 4 and Event 5 hungrier and more prepared than ever to do work.
Cheers…
~Bhreze~
Director of Public Affairs
West Coast Paintball Players League