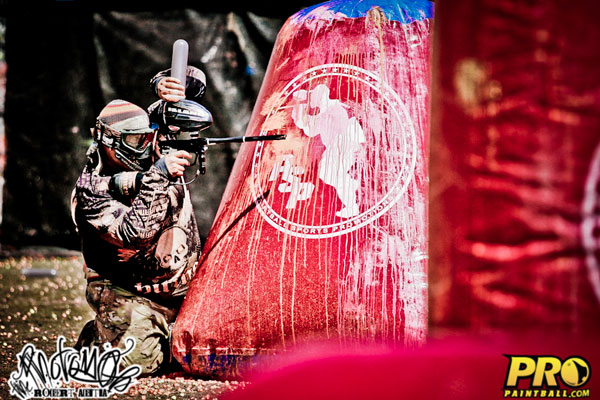 S.C. Village & the Aftermath Arenas are currently hosting the first event of the West Coast Paintball Players League. Mike & Jessica Hinman and the WCPPL are doing a great job keeping the event running smooth and on time. The event is halfway through, with most of the preliminary rounds finished. Division 2 teams will be finishing their preliminaries before finals Sunday morning.  Division 3 was played throughout the whole day on both fields 1 and 2 and spectators enjoyed several well played and intense games.  Teams to watch out for in D3 are Hellcats swooping in from Tucson to secure a fist place seed going into quarter finals closely followed by the only other D3 team to go 4-0 Fuzion, followed by Elusive II in 3rd place.  Here are the Preliminary Scores of the D3.
?
D2 had some great matches as well, with some big upsets and some great wins. With the second half of the division 2 preliminaries yet to be played, it goes without saying that the first place trophy is still up for grabs. There were some solid showings in the premier division, most notably from Davis Ambush pulling out some big wins, Paintball Gateway beating two time series champions San Diego Mob and Nor Cal Fuzion finishing the rest of the prelim matches currently in second. Last but not least, Golden State Pirates are in third with a clean 2-0 record for today. Here are the first half of the prelim scores for D2.
D4 will be playing their preliminaries tomorrow morning.