WCPPL Event #1 went down last weekend at Camp Pendleton Paintball Park in sunny SoCal.  We posted up an article yesterday with the results and a sample gallery from Stretch at 1904 Photography. To keep the hype up on celebrating the WCPPL's 5th season, PROpaintball.com has 5 questions for league owner Mike Hinman.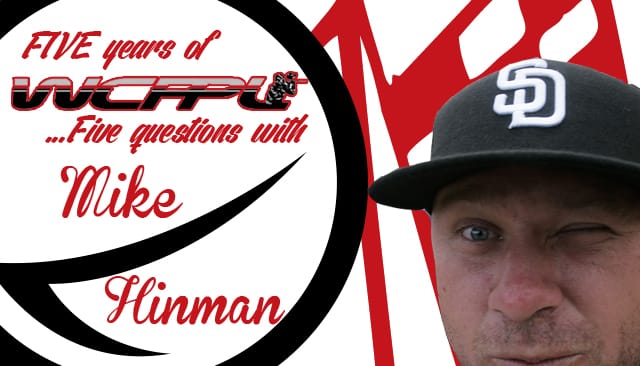 PROpb: Let's talk about the creation of the league five long years ago. What factors were in play that drove you to create the West Coast Paintball Players League? What was it about the SoCal local paintball scene that inspired you to develop a regional tournament series and how did you maintain the drive to follow through with your vision?
Hinman: Well, five years ago the West Coast lost its national tournament presence when the NPPL folded, and its regional when the XPSL went under. At that point I thought I could do a better job than they were doing anyway–so I put my money where my mouth was. I have always had the drive to build a competitive regional league in Southern California due to the fact that's where I'm from. I believe there are a lot of great young players that simply need a chance. So, we set fourth and built a league that has produced a decent amount of pro players.
PROpb: What has been the most rewarding thing about running the WCPPL? What has been the most trying?
Hinman: It's always rewarding to see teams that deserve to win, win. I was saying this week to some of the guys that work for me that it's like being a fan of any sport, but you get to run your own league, and you get front row seats to every game. It's great. As for the trying times, it's tough to see a team get a tough call and feel like they have been screwed intentionally. As a player that's a horrible feeling. However, I've also come to the conclusion that you can't make all the people happy all the time–but I will always try.

PROpb: The level of player talent in the WCPPL has always been high. A trend has developed where standout local players come up through the league then get cherry-picked by D1 and Pro PSP and NPPL teams. What do you think of this phenomenon? Any names come to mind you'd like to shoutout?
Hinman: It's cool to see guys get their shot, and also teams. Royalty won our overall Open RaceTo-X series last season, and now they've been invited into the PSP's Challengers division. I'm happy for them and I'm interested to see what they make of their opportunity. As for individual players, Mike Mesa made a name for himself during WCPPL's first season and Aftermath picked him up. I said last season multiple times that Blake Yarborough was the most polished player in the "Open" class and now he's on Dynasty. So ya, it's cool to think that I have helped some people get to the door of the professional division. They have capitalized on that opportunity and walked through the door themselves.

PROpb: Any improvements or new perks you debuted at Event #1? Anything you'd like to tease about Event #2 at Vegas Xtreme Paintball Park?
Hinman: As for perks, we are still giving away more money than any other regional league–but it's business as usual for us. We set the bar high when we built this league so it's tough to top what we've done. We are in the process of finalizing some sponsorship deals that will allow us to give away 8k for our "Open" division at our final event this season in Vegas. We would like to turn it into our showcase event every year.
PROpb: Where do you see the league in another five years? How do you see it growing in relation to the sport as a whole? This would be the place to hit us with any final thoughts too.
Hinman: All I can hope for is that we have grown and are still in business. When it comes to leagues, what you did yesterday doesn't mean much; it's what your going to do tomorrow that matters. I've seen a lot of leagues come and go in my 16 years with this sport, and it seems like the leagues that become complacent and stop listening to the players are the ones destined for failure. I have to hope we have a resurgence in this sport, and maybe this time around we do it better than the last time. Paintball is still fun and will always be fun. As long as we keep that in mind we should have a bright future ahead. I would like to say thank you to EVERY player that has played in our league. I often get players thanking me at the events for all that I do. I'm really flattered, and to be honest I'm just as thankful that they have chosen to support what I've done. So again, thank you!
[END]
Big thank you from PROpaintball.com, Mike. I think everyone can agree you're a selfless dude and an invaluable asset to the sport of paintball.
We've got an article here with all the 2013 WCPPL season information. TO NOTE: REGISTRATION IS NOW OPEN FOR EVENT #2 THROUGH THE APPA SYSTEM.