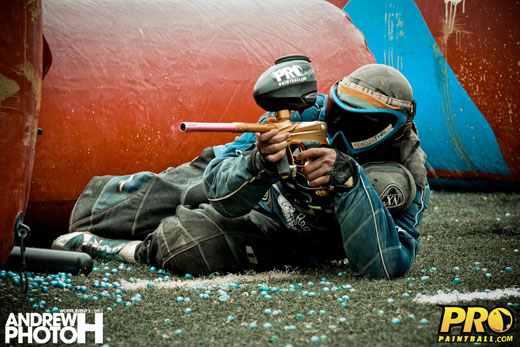 Andrew Holtegaard and ProPaintball.com are proud to present our WCPPL 2011 Aftermath Open paintball photo gallery. Today's gallery features part 2 of AndrewH's two part series documenting all of the intense paintball action experienced at the Aftermath Open paintball tournament. Also available is part 1 of our WCPPL paintball photogallery in case you missed it.
Wondering how to attract ProPaintball photographers? Add the ProPaintball stickers to your hopper and playing gear.
Be sure to "Like" AndrewH on facebook. For more information on the WCPPL, check out the leagues official website at WCPPL.com.
[nggallery id=71]