From the department of all-things-awesome, we have the FN303.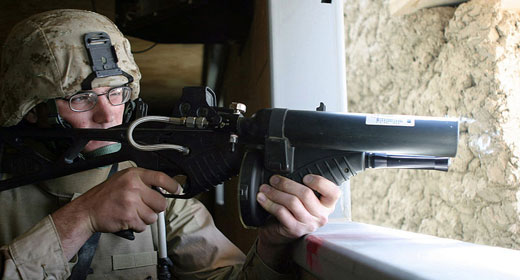 We recently stumbled upon a video of Simon Stevens discussing a project Tom Kaye developed at Air Gun Designs, the FN303. The FN-303 is a less-lethal launcher which carrys a 15-rd drum magazine and propels objects via compressed air. The FN303 project was developed by AGD and Pro Team Products for fire arms manufacture FN-Herstal. The gun fires a The FN 303 fires fin-stabilized version of a paintball.
Check out the video from Simon explaining the project.
[youtube]https://www.youtube.com/watch?v=AS0SehHVS2Y[/youtube]