VICIOUS, an Empire Paintball team, dominated Henchmen in the final match up of UWL Nevada. 
Top 3 from each Division:
Open
VICIOUS
Henchmen
Desert Edge
Tactical
GAT
DemonKnights
Desert Edge
Some intense action was to be had in the finals. Combating against the fierce sandstorms and  each other, the teams fought a hard battle. We caught up with Zak Sherman of Pro Paintball team VICIOUS who had this to say:
We had a lot of fun at the event and are excited to play the rest of the season.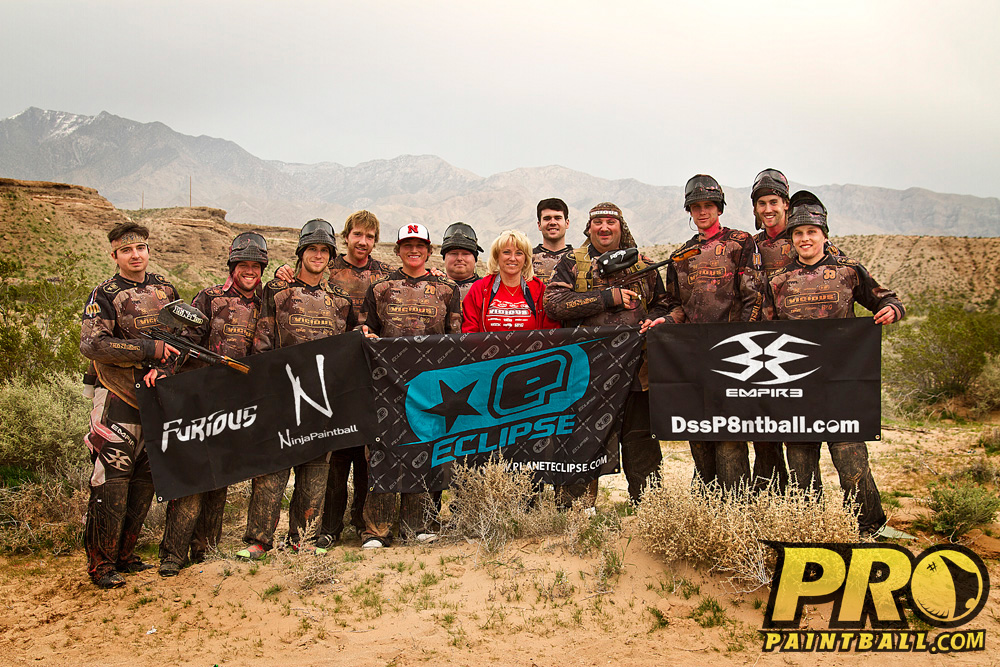 (Pictured Left to Right: John Dresser, Jake Topping, Trevor Resar, Parker Rosenthal, Bryan Bortol, Greg Pauley, Karen Bortol, Chris Hooker, Carl Bortol, Zak Sherman, Drew Templeton, Phil Kahnk, Missing: Todd Martinez)