As many of you are aware, the NPPL 2011 Chicago Open and the Millennium 2011 Bitburg are taking place simultaneously on May 20th-22nd. Many players and fans have inquired as to which US-based players will be flying across the pond to compete with their European teams. In addition, pro team San Diego Dynasty, the current series leader in the NPPL, Millennium, and PSP pro leagues, are scheduled to be in two places at once. ProPaintball readers have speculated as to who is doing what, offering rumors of their own in the ProPaintball smackbox and contributing to the overall confusion.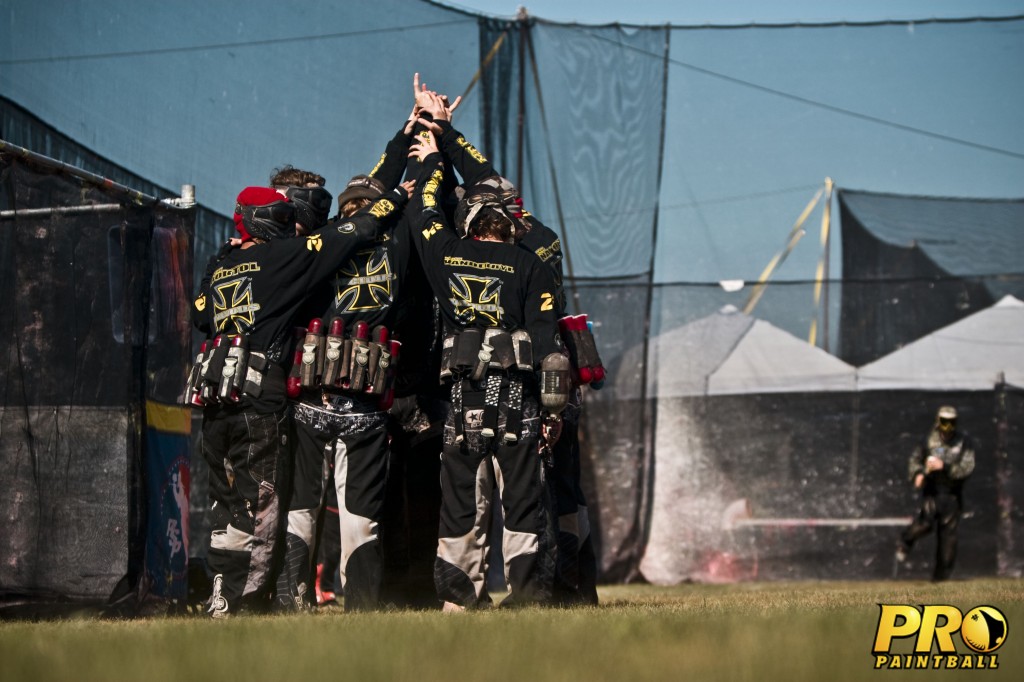 ProPaintball insiders recently tipped us off that pro team Omaha VICIOUS would be competing in the Millennium Series. With that in mind, we jumped on the phone and caught up with Bryan Bortol of Omaha VICIOUS for the inside scoop. Bryan confirmed the rumor and filled us in on a few details, providing an idea of the teams roster as well as an exclusive first look at the new VICIOUS Millennium Jersey.
According to Bryan, VICIOUS will be playing under Dynasty's name in the Bitburg Millenium Event. To keep up with the spirit of both teams, a limited edition Blue Millenium Series VICIOUS jersey was created. Only 14 will be made, 7 for retail on dssp8ntball.com and 1 per player.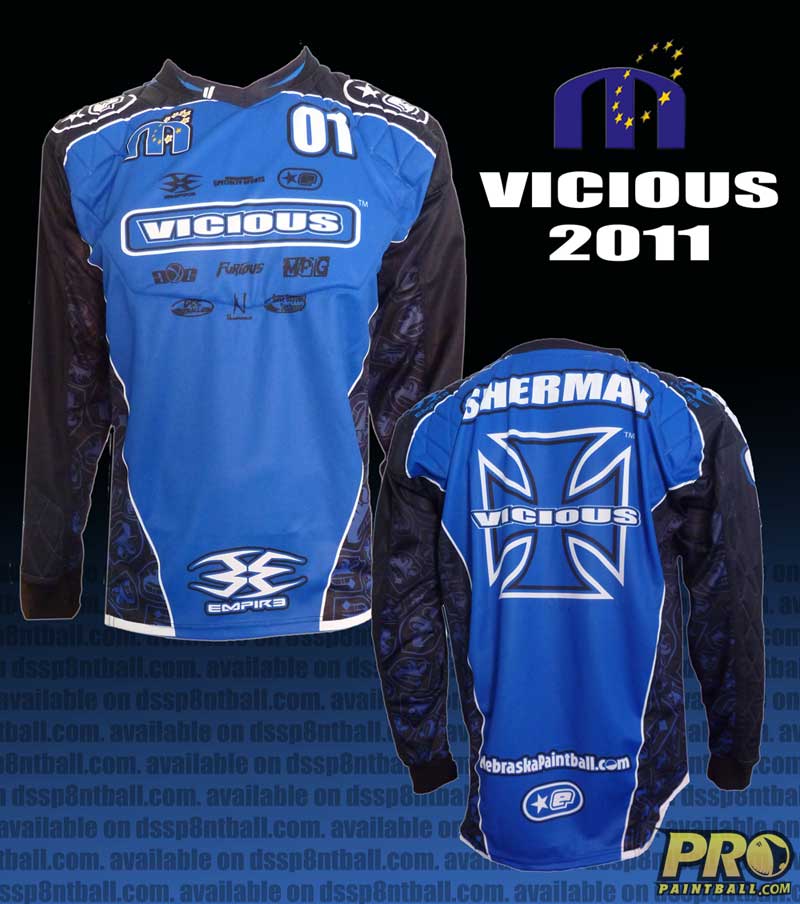 The Vicious/Dynasty Roster for Millennium 2011 Bitburg Event is;
Bryan Bortol
Parker Rosenthal
Zak Sherman
Chris Hooker
Phil Kahnk
Trevor Resar
Greg Pauley
Bryan added "We are excited at the chance to play in Europe. This will be our first but not our last tournament outside of the US. We are also playing th CXBL with Halifax City United this summer."
Special thanks to Bryan and VICIOUS for keeping us in the loop. Be sure to check out
DSSP8NTBALL.com
for more information on the team as well as the jerseys.