VICIOUS and Planet Eclipse have extended their relationship for another 2 years. VICIOUS will be expanding the leagues in which they compete. Read on for the latest from VICIOUS.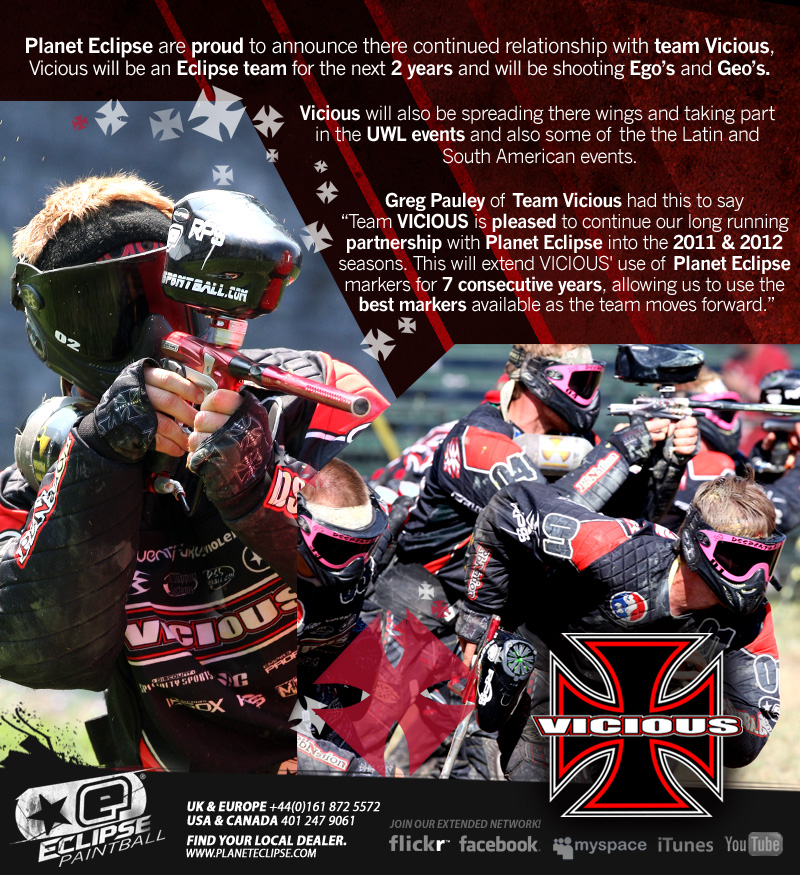 VICIOUS will be playing the full PSP 2011 season, 2 regional UWL events along with Nationals, and some select Central America and South America events. You may also find some VICIOUS players playing in the 2011 CXBL series.
Photo Credit goes to Skipspics.