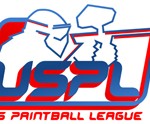 Tomorrow kicks off day one of the USPL West Coast Open held in San Bernadino, CA. Pro Paintball will be on location with several photographers and video-graphers to bring you the latest action from the field. For those of you that are going to be playing or watching the event, be sure to bring a wide brimmed hat, tons of sunscreen, water and wear light colors — its going to be a hot one! For everyone else, viewing the coverage from the comforts of a nice air conditioned home or office, stay tuned to ProPaintball.com for the latest paintball news.
We will have several ProPaintball media people on site to document the action and pass out some free stuff. Want some? Find one of us and say hello!
ProPaintball Staff On Location:
John Bires (Center50 Film)
Brandon Mason (Interviews)
If your interested in checking out the Professional Paintball players in action, grab directions here. Spectator entrance to the event, parking, and entry to the grand stand seating are available free of charge.