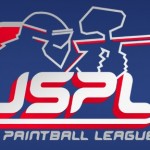 Huntington Beach is back! Registration for the USPL's Surf City Open in HB will start February 16th, 2009. Camielle let us know that the league is planning to cap the registration at 130 teams. Those of us planning to compete better start saving because this event will definitely fill up fast!
USPL HB Divisions
Professional (Invite Only)
Division 1 7-man entry $2350
Division 2 7-man entry $2,150
Division 3 7-man entry $1,850
Division 3 5-man entry $1,100
Several of you are going to be asking yourselves how the divisions are going to play out. With the NPPL player records held hostage by the bankruptcy court and the APPA records only applying to those that have competed in the PSP, the fact is..no one really knows.
However, in an effort to make the best of the situation and let us play paintball on the beach, the USPL has released the 2009 classifications;
A professional player is someone who is listed on a 2009 USPL Pro roster or 2009 NXL roster.  Anyone who played professional in 2008 but is not on a 2009 pro roster (USPL or NXL) is classified as Semi Pro.

•    D1 may have unlimited D1 players, unlimited SP players and up to 2 Pro players
•    D2 may have all D2 players, up to two D1 players, no SP or Pro players
•    D3 may have only D3 players
•    5 man players cannot have any NPPL experience (this classifies them as D3 5-man) with the exception of up to one D3 7-man player.
From the looks of these new standards, any PRO player that is not rostered pro in 2009 was magically reclassified to D1. It should be noted that Lane Wright is currently debating the SEMI PRO classification over at the PSP camp (to be, or not to be; more on this later) and we may end up with a huge influx of over qualified division 1 athletes. From the initial look of things, this move definitely simplifies the divisions and will help to augment the weak D1 bracket.
Californiaaaaa here we come!