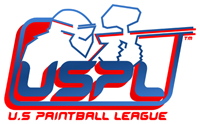 Rumors are circulating at SC Village (host to the USPL practice today) that the league is planning to cut the prize package for the West Coast Open. The paintball event, being held next weekend, has 71 teams registered and needed a total of 75 teams to deliver on its large prize package.
For those of you unaware, the fine print on the event prizes webpage reads:
Please note: This prize package is based on more than 75 teams competing in the event. Should 75 teams or less compete in the event, the prizes will be reduced by 30%.  Please email [email protected] with any questions!
We hope that the USPL, an organization that prides itself on growing the sport of paintball, will live up to the hype and make good on its promise of a $43,250 prize package. A reduction in the prize package will make it increasingly difficult for the teams that go above and beyond in training for the events, paying for flights, hotels, etc. to continue playing paintball. For those of you who playing the USPL West Coast Open paintball event, drop an email and ask the USPL to live up to its promises.