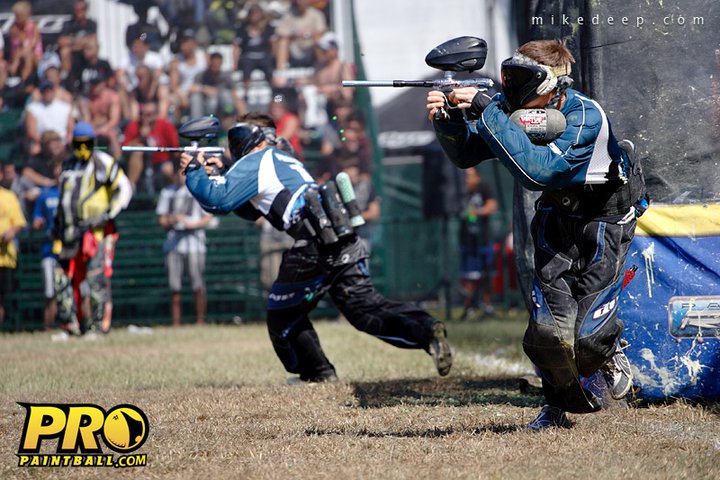 Alex Spence of pro paintball team Tampa Bay Damage was recently diagnosed with Acute Myeloid Leukemia. ProPaintball recently had the opportunity to catch up with Alex and talk about his battle against Leukemia and the support he has received.
Sometimes life can throw curveballs your way, mine has thrown a knuckle ball. I went from living a very active lifestyle to getting my wisdom teeth pulled, to being in an Intesive Care Unit being told I have Acute Myloid Luekemia. This whole thing came as a huge shock to myself, family, friends, team, and everyone as a whole. It has taken sometime to sink in but when you find yourself in situations such as this there is only one option, and that is to fight. Everyone keeps telling me to to stay strong and keep my head up, but in reality there is no other option. As for all of the support I have received over Facebook and what not I greatly appreciate it and I read and take every message to the heart. With that being said, I am looking forward to making a full recovery and returning to the paintball field as soon as physically possible. Once again thank you for the support and it is greatly appreciated.

Alex Spence
Tampa Bay Damage
We wish you the best Alex, get well soon buddy!
On a side note, be sure to check out Alex Spence's personal pro gear bag sale. Alex is selling his Tampa Bay Damage Series Championship winning DYE NT, several loaders, and other playing gear. This is a wonderful opportunity to support a paintball player in need.
Alex Spence Tampa Bay Damage Series Championship winning DYE NT :
Alex Spence Tampa Bay Damage paintball playing gear, loaders, tanks and other accessories.