Understood wants you stylin' when you win the PSP World Cup paintball tournament. Read on for details on the Unofficial World Cup Event shirt from Understood.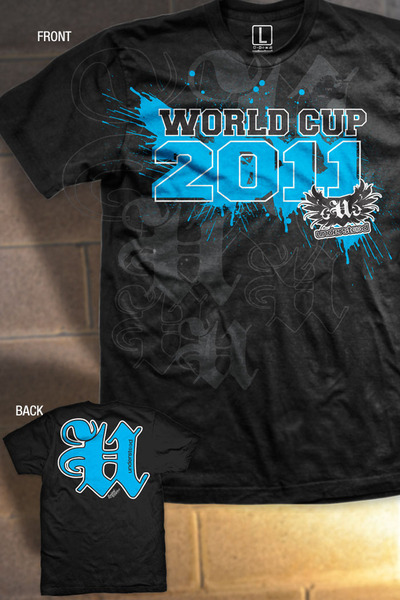 WIN WORLD CUP!!!!! WIN WORLD CUP!!!!!

We're not saying that our "UNOFFICIAL" Event Shirt will help, but you certainly will look good trying.

Printed on a 6.1oz 100% cotton black t-shirt, this event shirt features repeating the iconic Understood "U" ghosted into the background with cyan and white graphics on the front.

Use discount code Cup2011 when you pre-order yours to pick it up at the event.

If you can't attend the event and need it shipped you'll have to wait a bit as they won't be shipping until a week or so after the event. But don't worry, if you pre-order, you'll get it after the event for sure!

This is a pre-order.
Shirts can be picked up at the World Cup event or shipped to you. If you choose to have your item shipped it will not ship until the end of October. Thank you for your patience.