Over 4,000 paintball players are preparing to converge on Skirmish paintball park for the 2011 Invasion of Normandy scenario paintball event. Our friends at Understood will be on location with some really fresh looking paintball goods available for sale. Check out the Invasion of Normandy un-official event shirt and a few words from JB.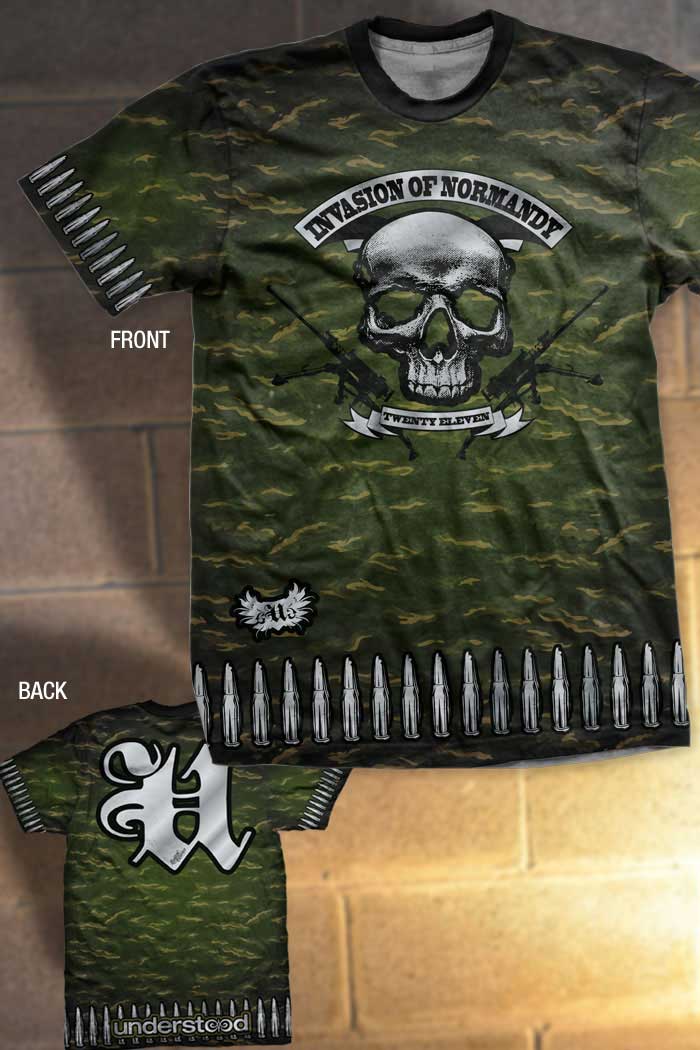 ProPaintball caught up with John Battistini from Understood who had this to say;
In keeping with our tradition of doing an event shirt for everything we attend in 2011, we did a shirt for Skirmish's Invasion of Normandy coming up this weekend July 16-17. I.O.N. is a huge scenario paintball event that we have been attending since 2007 and usually gets over 4000 attendees. Rumor is there are over 4100 pre-registered attendees for this year's game and they are completely full.

https://www.skirmish.com/events/invasion-of-normandy-i-o-n-2011/

We did a super limited run of the full color design and expect this shirt to sell out quickly as its our first ever scenario-themed event shirt.  The Chicago PSP shirt was gone in only 2 hours last month, so people should get to the booth quickly if they wanna snatch one up.

We'll have the booth open Friday afternoon and then all day Saturday and Sunday. We love going to scenario events to support our teams (like Pocket Aces and House Solstice) and have a great time with the huge crowds.
Who is going to Invasion of Normandy this year? How does this scenario paintball event compare to say, D-Day?