It's no secret that tournament paintball players are constantly looking for a deal. With that in mind a bunch of the guys at Understood decided to help support paintball and hook the players up, all at the same time. Read on for the details and most importantly, the coupon code. This is a great opportunity to pick up a new shirt or better yet, protect your paintball gun with one of those fancy GatWrap XL's!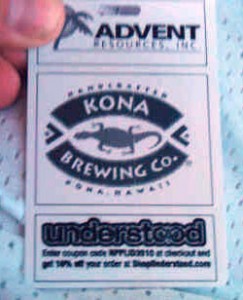 "Understood is pleased to announce that it is again sponsoring the USPL/NPPL.  Building on its success at the 2009 Huntington Beach event, Understood has joined the long list of paintball companies that are supporting the league for 2010.  And as a special bonus for all the players competing in the 2010 USPL/NPPL, every ID badge is a ticket to special savings at Understood's web store.  Enter coupon code NPPLID2010 at checkout to save 10% off your entire order atwww.shopunderstood.com.
Understood's co-owner/creative director, John Battistini, had this to say, "We're really big fans of the League and excited to offer our support in a sponsorship capacity. Our teams are playing all the events and we're looking forward to a great season."
Understood's special player discount will be in effect for the entire 2010 USPL/NPPL season."
Photo Credit: Joey D!