Tyler Harmon leaves Dynasty and joins Houston Heat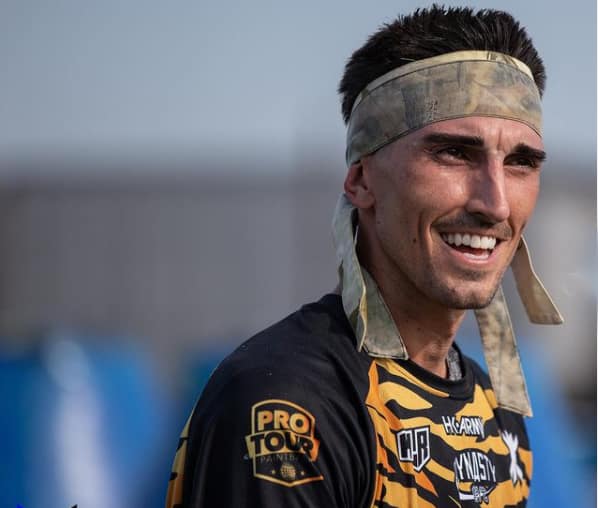 In a shocking move, Tyler Harmon has left San Diego Dynasty mid-season to take an offer to play for Houston Heat. One of the longest standing players on the Dynasty roster, this move came at a surprise to many, including team Dynasty themselves;
It makes Dynasty's immediate future in question, as they struggled a bit with injuries during event one of the NXL. However, it is important to not forget that this team is still loaded with talent including Marcello Margott, Ryan Greenspan, Blake Yarber, and a deep roster of younger players. 
Tyler made a comment on the move on his social media and it seems that it was a big decision for him to leave Dynasty after nearly a decade on the team.
Looking at Houston Heat, this team is now even more loaded. They already had a team loaded with star players like Ryan Moorhead, Chad George, and Ronnie Dizon. The real question now, is where does Tyler fit in to such a long-running roster. His skill is undeniable, but one of the hardest things in paintball is the chemistry you form with your team, and it will need to form quick with NXL Philly just a few weeks away. Houston Heat made some comments on the move:
I will continue to follow this story and provide updates and comments throughout the weekend.