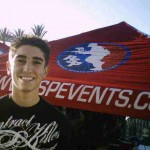 Tyler Harmon started his pro paintball career at the 2004 PSP Mardi Gras Open with Bob Long's Assassins (now known as Oakland BLAST). Tyler, then 14 years of age, was the youngest pro player at the time. Fast forward to 2010, Tyler, now 21, has had a very successful career as a professional player. During the 2010 season, Tyler competed with top rofessional teams Edmonton Impact and Oakland BLAST.
According to comments published on facebook only hours ago, Tyler may be changing it up for 2011;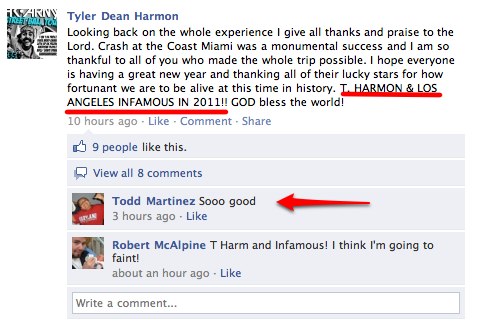 Tyler Harmon says "Looking back on the whole experience I give all thanks and praise to the Lord. Crash at the Coast Miami was a monumental success and I am so thankful to all of you who made the whole trip possible. I hope everyone is having a great new year and thanking all of their lucky stars for how fortunant we are to be alive at this time in history. T. HARMON & LOS ANGELES INFAMOUS IN 2011!! GOD bless the world!"
Has Tyler Harmon joined Infamous or was he expressing his excitement with hanging out with LJ, Wake, and Todd at Crash at the Coast – Miami? Sound off in the comments below.
H/t to Robert McApline