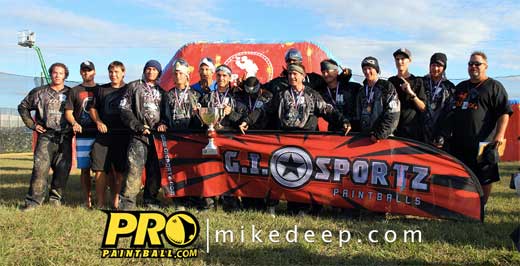 Capital Edge Paintball, Dave Bains, and Tampa Bay Damage (winners of the 2011 PSP World Cup and 2011 PSP New Jersey Open) are proud to announce the creation of a new upper division amateur paintball team based in Sacramento, CA. Sacramento Damage will participate in the entire 2012 PSP series and is looking for players who are committed and can afford to play. All players are welcome to tryout but be advised, this is an upper division paintball team. Players with prior tournament experience will be better prepared for these tryouts than those without.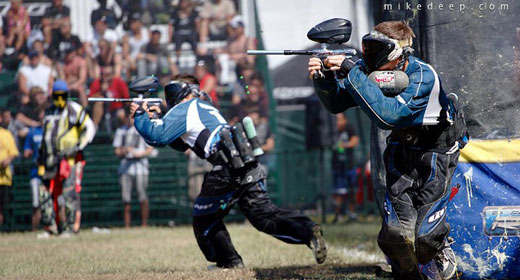 The tryouts will be attended by Tampa Bay Damage coach and team manager, Joey Blute, and two current players from the Professional Tampa Bay Damage squad. Joey Blute and the two players will be administering the tryout process. We will be holding tryouts at Capital Edge Paintball Park on January 21st & 22nd 2012.
Things to consider:
We compete in paintball to win events.
We are looking for players that have the dedication to put in the time, effort, energy, skill, and the MONEY to play a full season of national paintball.
The Expense:
Being on a team that competes on the national level is EXPENSIVE. This is not a free ride for national paintball. Players who are selected for the team need to ensure they have the financing to play the entire season. Costs that should be considered are:
Airfare, hotel, rental vehicles, food, personal expenses at the events, etc. If you've played tournament paintball you know all the small items and expenses that go along with travel.
Players must use the equipment of the sponsors and represent the sponsors in a positive manor at all times. Sponsored equipment includes markers, clothing, and gear (while we have sponsorships, nothing is free).
For the duration of the season, players should expect to spend roughly $3,000 to attend tournaments Plus the costs of practices. Expenses such as airfare are unpredictable so please be prepared for variations in expenses.
Once again, players who make this commitment need to make sure they can afford the entire season. It's not fair to your teammates to only commit half way.
Practice:
We will hold a minimum of 2 practices per month, and as events get close, we practice every weekend on both days. Team paint is a requirement.
Practice will be held at Capital Edge Paintball Park in Sacramento, CA.
We are looking for players with proven track records on competitive teams, but……
We want players that fit into our group. Chemistry is important and drama will not be tolerated.
We want players that can afford to play the entire season of paintball…..once again, nothing is free.
Tryouts Details:
Will start promptly at 10am (you will need to be ready)
Will have a cost of $50.00 if paid by 1-19-12 if you wait to the day of tryout $60.00. This cost includes your paint and entry for the day
The 21st will consist of all registered players, the 22nd will be by invitation only
To register email [email protected] or contact us through our facebook page at Sacramento Damage.