We just received word that Tippmann Sports is expanding their support of paintball events. This is great news for all the teams and local players involved.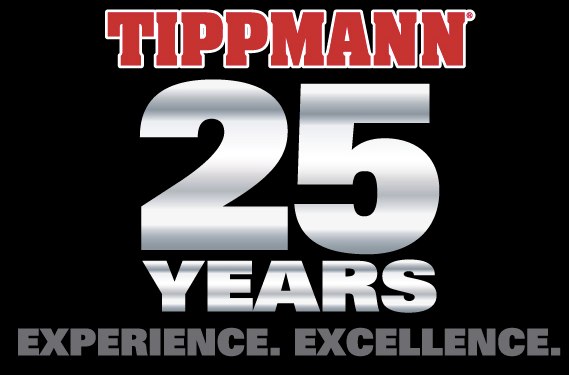 Fort Wayne, Ind. – Tippmann Sports is expanding its support of major paintball games and events around reaching grassroots sponsorship program. Throughout 2012 and beyond, the company will proudly stand behind some of the most anticipated and widely-attended events in paintball as an official sponsor, including the Tippmann World of Duty, Oklahoma D-Day, and numerous others.

"We've always received such terrific response from players who appreciate our continued support of paintball events and games around the globe, said Ron Goldblatt, director of marketing for Tippmann Sports. "These events really offer us an invaluable opportunity to connect firsthand with loyal Tippmann players, so we're certainly pleased to be expanding our support and participation this year."
In conjunction with the company's new event sponsorship program, the X7 Phenom has been named the official marker of the following events worldwide. In the United States: Oklahoma D-Day; Living Legends; Invasion of Normandy; Tippmann Big Game; Long Island Big Game;Monster Game; Decay of Nations; Super Game; Wayne Dollack 24-Hour Scenario Games; Pev's Big Game; MPP Games; and Viper Paintball. The company is also proud to stand behind the following international games: Veckring, North vs. South Big Game; European Big Game; Wasaga Beach Big Game; Paintugal; and many more.
Tippmann Expands its Support of Paintball Events Worldwide
Finally, in an effort to build additional awareness and generate even more excitement for the games supported by the company, Tippmann has decided to feature many of them prominently on the packaging for its popular X7 Phenom marker.
For additional details about Tippmann's expanding grassroots sponsorship program, please call the company at 1-800-533-4831or visit www.Tippmann.com.
About Tippmann Sports:
As a paintball leader for more than 25 years, Tippmann Sports is dedicated to quality manufacturing as well as advancing paintball technology and design. The company serves the global paintball industry from its headquarters and manufacturing facility in Fort Wayne, Indiana as well as its warehouse near Tournai, Belgium. Tippmann Sports' complete line of paintball markers and related accessories can be found at paintball stores and fields as well as mass retail and sporting goods outlets throughout the world.