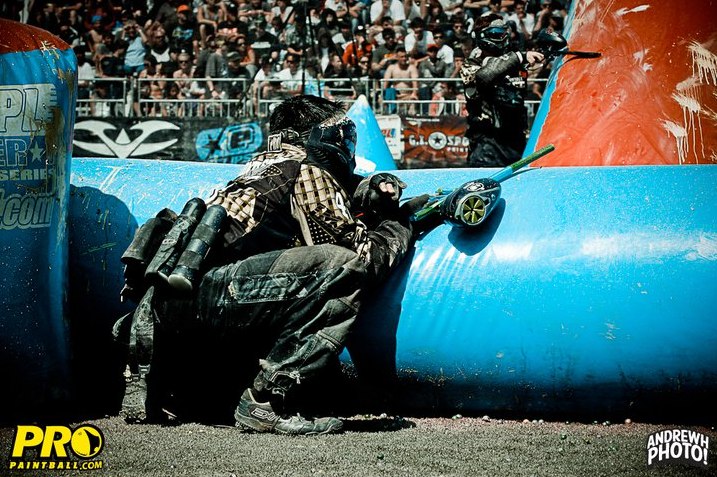 "The fun never goes out, but it changes with the years, with winning and losing."  -Bear Bryant
Sometime during the last 9 years of playing professional paintball, some of the fun was taken away from traveling for me. At the top level, we have become so focused on winning and losing that we forgot why we started to travel and pursue the sport. We've been constantly corralled into horse pastures, mud pits and locations far off the beaten path only to still be entranced and emotionally enveloped by the competition and notion of winning. But, personally, I remember a time when going to national tournaments was a venture all in itself. When watching games, hanging out at the field and causing ruckus with your teammates was the primary purpose for getting on an airplane or making a long trek in your car. I'm not saying that one primary motivator is better than the other, but it would be nice to have both. I didn't think that such an abomination still existed, where playing to win also encompassed other facets of fun. Nonetheless, my opinions have been recently changed with the latest Huntington Beach NPPL event.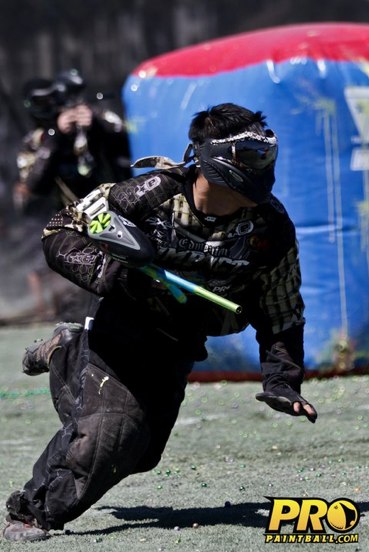 Personally, this offseason was great, as I was provided the opportunity to play alongside some of the old Philly Americans and close friends, Chad George, Ryan Moorhead and Jason Trosen once again on Edmonton Impact. It also turns out that Canadians aren't so bad after all and it feels like I've been a part of the team for more than just a few months. So maybe it was this dynamic or being a part of a great production that was broadcast on ESPN3 or the amazing venue that the NPPL always secures at Huntington Beach, but regardless the event was one of the best tournaments that I have been to in a few years. The league is slowly rebuilding since its collapse almost three years ago, but there is an abundant amount of hope and ambition amongst the organizers. The format is not X-ball, instead it's something much different. But different isn't bad, in fact I'm a firm believer that having both leagues is good for the sport and good for all the players. Variety is the spice of life, right?
We didn't win the tournament and instead got third place. But, we're not hanging our heads low and offering any apologies, rather we're looking forward to the future and the possibilities that the newly revamped Edmonton Impact squad has in the near future. However, we would like to thank everyone that cheered for us at the event and those who watched at home along with our multitude of amazing sponsors, Planet Eclipse, Draxxus, Go Paintball, Mr. Paintball, Ninja Paintball, PB Action Games, Exalt and V-Force. Without everyone's support, our achievements would not be possible.
Photography credit: Top photo-Andrew Holtegaard, Side photo-Robert Abitia