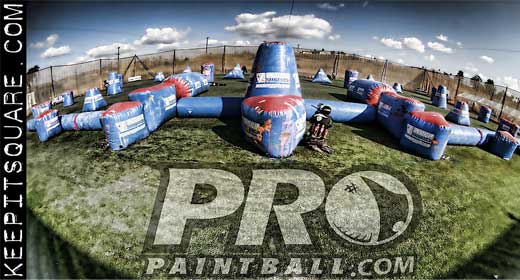 Today's rumor report features Tampa Bay Damage, the Riga Chili Peppers, DYE Precision, and a word on two new pro teams.
Oakland BLAST's Jason Bornstein (Hammer #1) will be missing NPPL HB and PSP Galveston. Last week Jason under went shoulder surgery and will be recovering.
Tampa Bay Damage, the 2010 Pro Paintball series champions, are rumored to be changing paint sponsors for 2011. There are a few different options available; Hydro-tec, Draxxus, GI Milsim to name a few. Anyone care to guess who they are signing with?
Rumors are circulating of new PRO paintball teams are joining the NPPL. The first team is hailing from Canada with a few US-based pro players. The second team is a completely revamped Naughty Dogs pro team, comprised of members of Naughty Dogs Silver.
DYE has a new round of 2011 private label NT's they are preparing for release. We will have photos shortly. Also of note, Pro Paintball insiders tell us DYE is finalizing the carbon-fiber NT, no word on a release date.
The NCPA is working to finalize the dates for their National Championships. According to sources, the event will take place April 15-17th, 2011 at either PEV's or Central Florida Paintball Park. The series has been relatively successful on television and we anticipate this event will again be televised on Fox College Sports, FSN3, and broadcast on Hulu.
Tyler Harmon says; HK ARMY is hosting a clinic Saturday, January 22nd! Come out and join the HK ARMY crew for some bbq, paintball and one-on-one action. All day Entry, unlimited compressed air fills, bbq lunch and HK clinic all for $35 a person at Capital Edge Paintball Park in Sacramento!